New Show Fuses Dance, Music, Song, Poetry … & Coldplay!
BANJO Ends its Debut Season in Sydney April 6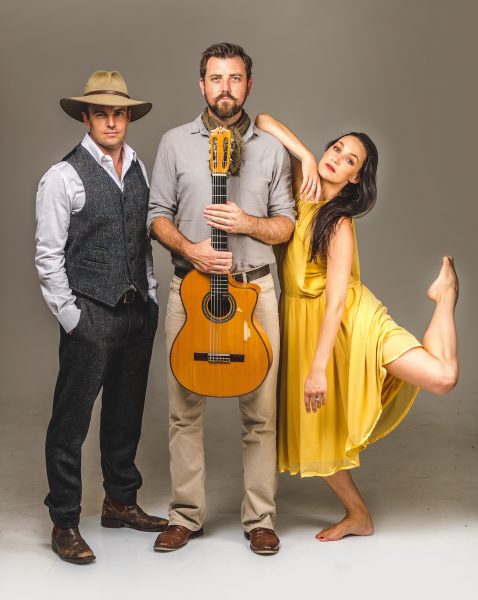 It's not really cabaret. It's not just music, song or dance. It also has poetry both spoken and in song. The innovative new show BANJO by Got Ya Back Productions truly is a unique and original experience in Australian theatre.
After a record-breaking and sell-out season at The Glasshouse Theatre in Port Macquarie, BANJO, an original theatrical production, built and performed by artists from the NSW Mid North Coast region, has just concluded its seven city NSW regional tour with repeated sold out performances.
This run of success will conclude with two performances at Sydney's prestigious Eternity Playhouse on Saturday April 6.
BANJO, is an exhilarating collaboration of Contemporary Dance, the music of COLDPLAY and spoken word of A.B 'Banjo' Paterson. It brilliantly intertwines the story of A.B 'Banjo' Paterson's life with his stunning verse, the works of COLDPLAY and dance. This Australian story is told through live music, dance and literature.
New arrangements of COLDPLAY's greatest hits by award-winning guitarist Mat Brooker such as Clocks, Yellow, Fix You, Paradise blend with the beauty of Paterson's verse  – Clancy of the Overflow, As Long As Your Eyes Are Blue, The Man From Snowy River, Waltzing Matilda and many more.
BANJO is the brainchild of Tim Maddren (Hi-5, Peter Pan) who saw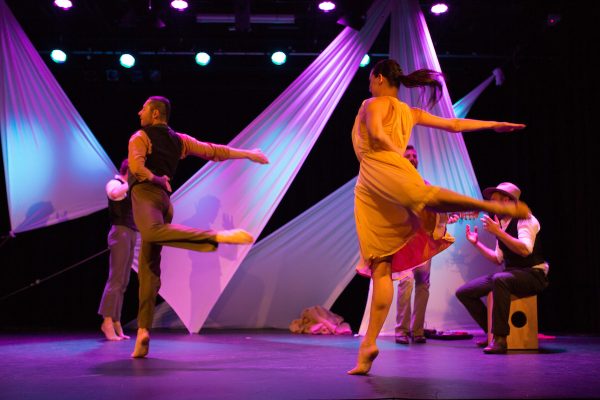 a symmetry between the themes of Paterson's verses from 1800s in Australia to the atmosphere in the nation today. He juxtaposes the rural and urban areas in his clever use of song, words and dance while – surprisingly! – all set to the often melancholy music of UK band COLDPLAY.
Yes, it sounds weird … but it is rare to see such an original work that truly connects to the audience.
The key creatives are Nicholas Christo (director), Amy Campbell (choreographer and movement director) and Tim Maddren (writer).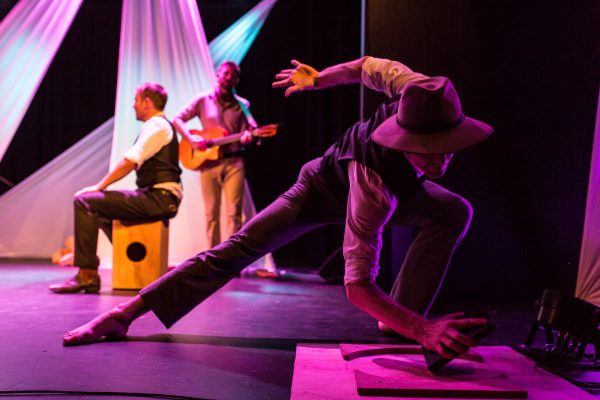 The cast of BANJO are: Mat Brooker (Australian Busking Champion, 2016), Tim Maddren (Hi-5, Peter Pan) , Darren McIntyre (Fort Wayne Ballet Master, Fort Wayne, U.S.A) , Stephanie Maddren (Contemporary Dancer/Choreographer)  and Michael O'Mullane (Principle Aerialist/Dance Captain, Royal Caribbean International).
This production is proudly supported by the NSW Government, Arts on Tour, Create NSW, FOCUS and Arts Mid North Coast.
"The entire performance is poetry. I had joyful tears in my eyes from start to finish. Encore!"  ⏤ Joanna Silver
"World class. The fusion of contemporary dance, Australian iconic poetry and modern music is a truly unique experience." ⏤ Dale Carr
BANJO – Got Ya Back Productions
Sydney – Eternity Playhouse, Darlinghurst
Saturday April 6 – 3pm & 7:30pm
Tickets: $48 – $55
Bookings: darlinghursttheatre.com