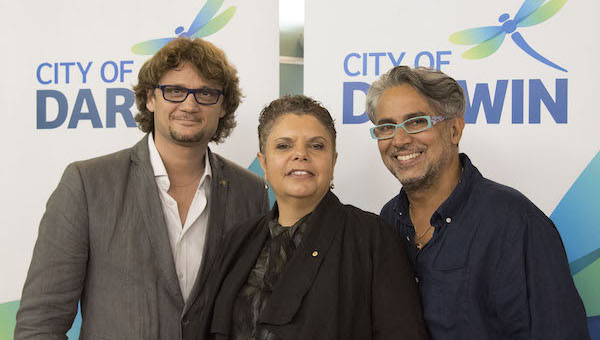 WA Ballet and NT Dance collaborate on new fusion of indigenous dance and classical ballet
To premiere at Ballet in the Quarry 2018
West Australian Ballet is have to announce a ground-breaking collaboration with Gary Lang, Darwin based Indigenous choreographer and Artistic Director of the NT Dance Company, to create a project combing both ballet and indigenous dance.
Supported with government funding, the project's creative development began in October last year and will culminate in a World Premiere season as part of the WA Ballet's 2018 Ballet at the Quarry program featuring Indigenous opera singer Ms Deborah Cheetham AO, Indigenous (Bungal) dancers, NT dancers, WAB dancers, a traditional song man, and didgeridoo (Yidaki) player.
This week, WAB Artistic Director Aurélien Scannella travelled to Darwin to meet with Gary Lang and the cultural elders in Yirrkala community to officially kick start the project.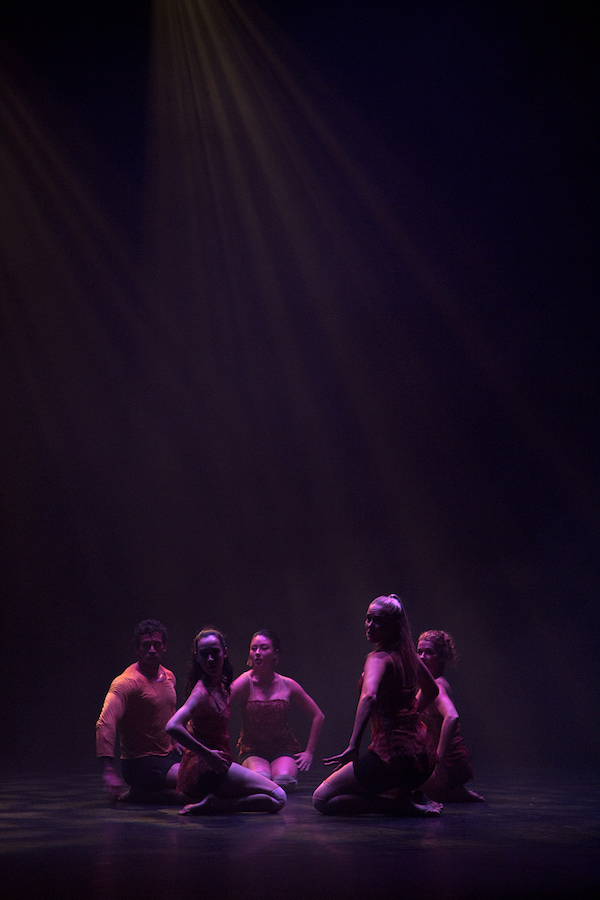 Scannella says "this project has been at the top of my to-do list for nearly four years and I am very excited to finally have the opportunity to work with Gary Lang. I have known since meeting him and seeing his work that we share a vision for creating work that is culturally inclusive and artistically innovative. It will be a beautiful journey for all."
"I met Aurélien when I was working with Ochre," Mr Lang explains. "Aurélien watched what I was doing and told me he'd like to work with me. I was blown away that someone of that calibre and from the heights of the dance world would just go with a feeling and want to take a risk with a non-mainstream company, with an indigenous choreographer. I love West Australian Ballet for that."
In October 2017, Gary Lang, three NT dancers and Ms Cheetham will come to Perth for another creative development at West Australian Ballet Centre, Maylands. During this development, Mr Lang will meet with Noongar elders and artists.
This project is now at an exciting phase in its development with the majority of the required funding secured through the means mentioned above plus a generous philanthropic commitment from a private donor. The company now has six months to secure the remaining funding from private donors and corporations to enable the full realisation of the project.
The project will include cultural awareness training for all West Australian Ballet staff and dancers, and contributes to an overarching mission to be at the forefront of developing culturally inclusive practices in the sector. Mr Lang will also hold masterclasses to engage the wider dance community in Perth, broadening the project's cultural footprint.
"This is such an exciting development for the company artistically and also for the whole organisation. We will be embracing this project on many levels and know that it will change us all. I was delighted to be able to support Aurélien and Gary in realising this important collaboration" said Jessica Machin, Executive Director of WAB.
Detailed project description
Lang is a First Nation Larrakia man whose family extends to Yirrkala in east Arnhem land. His vision is to create a work around his people's traditional song cycles – he will bring a traditional song man, didgeridoo (Yidaki) player and one of two cultural elders to Perth.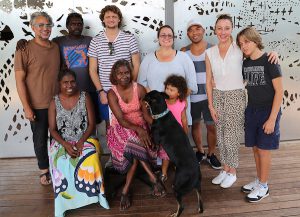 The traditional music in the piece will represent the physical world and an Indigenous opera singer (Deborah Cheetham AO) will be integrated into the performance as part of the song cycle representing the spirit world. WAB dancers will learn from and perform alongside Lang's NT dancers.
The project will involve stages of cultural exchange and consultation prior to rehearsals and performances.
Both companies in this partnership will break new ground: this will be the first time NT Dance Company has partnered with a major performing arts organisation (and a classical ballet company), and the first time WAB has worked in a major way with Aboriginal artists.
Both sides will learn enormously from each other stylistically and culturally through the creative process.
The work requires cooperation on a national scale: collaboration between artists and staff from companies in two different states (NT/WA) as well as an opera singer from Melbourne and, Song Man, and a didgeridoo player from Broome.
The outcome of this project will be a First Nation/Australian masterpiece that is truly home-grown in every sense, in story, history, context, and delivery.
New relationships with the Noongar community (in Perth) will be formed: by observing cultural protocols, running workshops with local Aboriginal dancers and opening performance with a dedicated Welcome to Country ceremony.