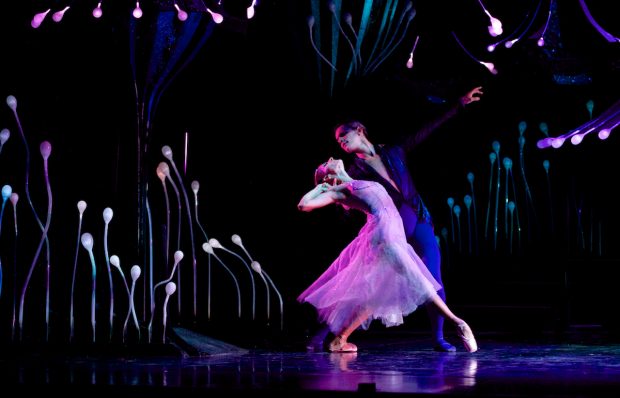 Queensland Ballet presents Shakespeare's Mythical Tale
A Midsummer Night's Dream | Oct 3-7
Queensland Ballet will soon tour to Melbourne one of Shakespeare's best loved tales when A Midsummer Night's Dream opens at Her Majesty's Theatre on October 3.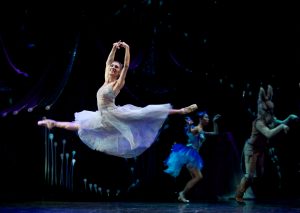 Brought to life by one of the most sought-after choreographers working today, Liam Scarlett, Midsummer's is replete with enchanted forests, mischievous forest sprites, elves and fairies, an other-worldly changeling boy, quirky explorers hunting fairies and rustic lost-boy types.
Queensland Ballet Artistic Director Li Cunxin said audiences would be transported by the wonderfully musical choreography, fantastical sets and gorgeous costumes, delightfully cheeky characters and of course spectacular dancing.
"This will be the Melbourne premiere of this incredible ballet created by Liam for Queensland Ballet and the Royal New Zealand Ballet in 2015 and we just know it will become a favourite of Melbourne audiences," Mr Li said.
"Liam is such a choreographic talent and is highly sought after throughout the world. His gift for bringing stories to life through music and movement is extraordinary and our dancers could not be more thrilled to be performing his work for Melbourne audiences."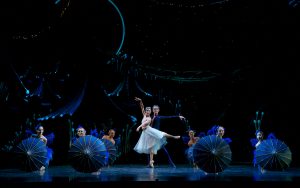 Liam was appointed The Royal Ballet's first Artist in Residence in 2012. He has created ballets for The Royal Ballet and commissions for New York City Ballet, San Francisco Ballet and English National Ballet.
He has brought together wonderful creatives on this project with costumes designed by the talented Tracy Grant Lord, lighting design by Kendall Smith and of course Felix Mendelssohn's stunning musical score that works perfectly as a backdrop to the ballet.
The story familiar to many, is Shakespeare's most popular comedy and was written around the late 1500s. It follows the adventures of four young lovers, their misadventures in love and their interactions with the cheeky and mischievous woodland fairies and forest sprites. The story focuses on something everyone can relate to, falling in love.
Mr Li said that even though that story was written so long ago, it still feels very relevant to our everyday lives.
"It's about relationships, tolerance, exploration, misunderstandings and forgiveness, all things we all face almost daily," Mr Li said.
"This story suits Liam's choreography perfectly as he is very clever and inventive with his creations. He has an innate creativity that shines through all his work and allows you to lose yourself in the tale and revel in the beautiful movement. We're very proud to present this as a co-production with Royal New Zealand Ballet and to bring a new work to Melbourne audiences.
"I'm so proud to bring such a world class company to Melbourne to perform Liam's work. Melbourne audiences are very culturally savvy and love dance so I look forward to showcasing the talent and versatility of our dancers in this production."
A MIDSUMMER NIGHT's DREAM | Queensland Ballet
Melbourne | October 3 – 7
Her Majesty's Theatre
Bookings: ticketek.com.au/MIDSUMME18 Or call 13 28 49