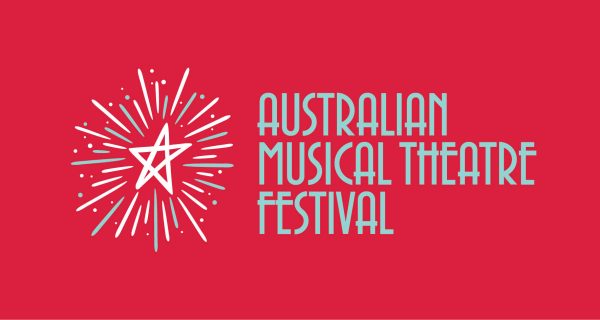 Australian Musical Theatre Festival
Annual Festival in Launceston in May 2022
Australian Musical Theatre Festival (AMTF) is excited to announce the extensive program of workshops that will be running as part of their annual festival in Launceston in May 2022.
The headlining artists for the festival, Paulini, Philip Quast and Chloe Dallimore will all be hosting workshops in their areas of expertise. And some of the best teachers, trainers, coaches, and choreographers in Australia will be sharing their skills and knowledge with attendees from across the country.
Paulini will join a small audience for "In Conversation with Paulini", where she will share her journey to success and the many challenges along the way. Paulini will also join forces with head of music theatre at the VCA, Tyran Parke to present an exciting, advanced workshop on singing contemporary styles, covering everything from soul music to rap.
Philip Quast will present a masterclass focussing on deepening the connections to text and character. He will also have an "In Conversation" session, sharing his stories from some of the biggest stages in the world. Being able to see Philip in action and hear about his extensive career will be a thrill for all who attend.
Chloe Dallimore's masterclass will be focussed on ensuring you can excel in the three most important areas of musical theatre – singing, acting, and dancing. Chloe will use her world class skills, education, and experience to boost the confidence of all attendees. Chloe will also be hosting "Acting Through Song" and "Intimacy Coordination" workshops at the festival.
The headlining masterclasses and Paulini's advanced singing workshop have been made possible thanks to the generous support of the Theatre Council of Tasmania.
In-demand choreographer Freya List will present both Beginner and Advanced Dancing Workshops and Well-Being for Artists, and Tasmanian Jimmy Harrison will run a Vocal Health Workshop, ensuring a long and sustainable career for singers.
Lisa Gormley will host an advanced level workshop for Acting in Self Tapes. As travelling for auditions has become increasingly difficult, self-tapes have become the "new normal" for musical and television auditions and for those wishing to attend drama school. Tyran Parke, who has recently cast musicals entirely through online calls and self-tapes, will assist in this workshop, to ensure attendees can present their new skills in the best way possible.
Acclaimed teachers Jennifer Peers and Robin McLeavy will also offer classes focussing on acting and singing.
Festival Artistic Director Tyran Parke is thrilled by the range of topics being covered in the workshops and is proud to offer a workshops program that focuses on teaching core industry skills in exciting formats. He adds:
"We all love watching musicals. But we all know that one of the best ways to learn is by doing. That's why our workshops are so important. It gives attendees real-life experience, right in front of professionals, who can offer feedback, support and advice"
Parke adds that there are workshops for everyone:
"It doesn't matter what level of experience someone has or which area they're interested in, everyone will be able to soak in some knowledge. And just being in the presence of these superstar performers and world-renowned teachers will be exciting and uplifting! Watching them sing, dance and act on our home stages is always amazing!"
Spaces at all workshops are limited and bookings are available via the Theatre North Box Office. Tickets to all performances, workshops and other events are on sale now.
The Australian Musical Theatre Festival is supported by the Tasmanian Government through Events Tasmania, the City of Launceston, Theatre North, and many local businesses.
Key Dates:
Festival Dates:
18 – 22 May 2022
Full Program Released: 
28 January 2022 
All Tickets On Sale: 
28 January 2022