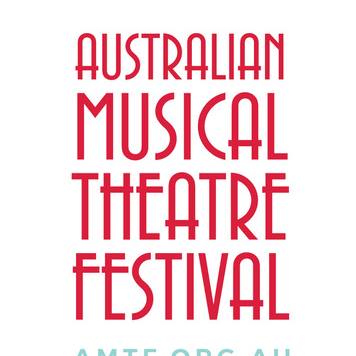 Australian Musical Theatre Festival
Princess Theatre, Launceston
The Australian Musical Theatre Festival (AMTF) gets ready to raise the curtain on the full program for the 2023 festival. The AMTF is proud to reveal the exciting rage of highly skilled artists who will be appearing at the festival in Launceston in May 2023, and these include Rachael Beck, Todd McKenney and Elenoa Rokobaro.
The festival organisers are excited to be welcoming Rachael Beck, a true star of musical theatre since her first appearance in Cats as a teenager. Rachael has starred in musicals as diverse as Les Misérables, Beauty and the Beast, The Sound of Music, Chitty Chitty Bang Bang and opposite Todd McKenney in Barnum, Singing in the Rain and Cabaret. Rachael will appear in many events during the festival. including her solo show and the world premiere version of an Andrew Lloyd Webber musical. Permission has been given for this to be performed exclusively in Launceston, for one night only!
Todd McKenney is an award-winning Australian icon with critically acclaimed performances on both stage and screen. Though his roles are numerous, he is best known for his definitive portrayal of Peter Allen in The Boy From Oz and his various television appearances, including several seasons of Dancing with the Stars. Todd has recently completed the Melbourne season of Rodgers and Hammerstein's, Cinderella and is currently performing the role of Wilbur in Hairspray, in Sydney.
After a decade of acclaimed roles in musical theatre, Elenoa Rokobaro recently cemented herself as the new leading lady of Musical Theatre with her critically acclaimed performance in Tick Tick Boom! She comes to Launceston in the midst of a huge year that includes the Carole King musical, Beautiful in Queensland, as well as Ladies Day at Emmerson's Bar and Grill, in both Melbourne and Adelaide.
These headliners will be joined by other experienced industry professionals, locally and from across the country, including internationally renowned choreographer, Andrew Hallsworth whose credits include Priscilla, Queen of the Desert on Broadway and Muriel's Wedding. Fresh from her success in the musical Six, Loren Hunter will be appearing in the new Australian musical Paper Stars. Interstate performers will feature alongside Tasmanian performers including Gerard Lane, Dean Cocker, Maria Lurighi, Rod Anderson, Amanda Hodder, Samantha Hammersley and the extraordinary Naarah, in over forty events curated by acclaimed director, Tyran Parke.
The headlining artists will also be hosting workshops in their areas of expertise. Panel events, masterclasses, workshops will ensure local audiences are given opportunity to access these stars like never before.
The Australian Musical Theatre Festival is the premier event on the calendar for musical theatre lovers. The festival provides an opportunity to cultivate, educate and celebrate a genre that brings so much delight to the community and invite access to Australia's best performers across a range of specially created events, concerts and of course, musicals, each designed to link music with local Tasmanian culture.
Australian Musical Theatre Festival Artistic Director Tyran Parke adds: "I'm excited that our spectacular fourth program has garnered the collective talents of Australia's leading lights in the theatre. I'm thrilled to reveal the many events that promise to combine these artists with audiences in unique performances all over the city. Among the new additions, we will reveal a musical walking tour, a winery visit with a difference, a revitalisation of an existing city landmark, a starry cast for a new Australian musical, a sing-a long of a true theatre classic and an offering from the master of musicals, Andrew Lloyd Webber, to be rehearsed over the course of one day before a single performance with full orchestra and headline cast! "