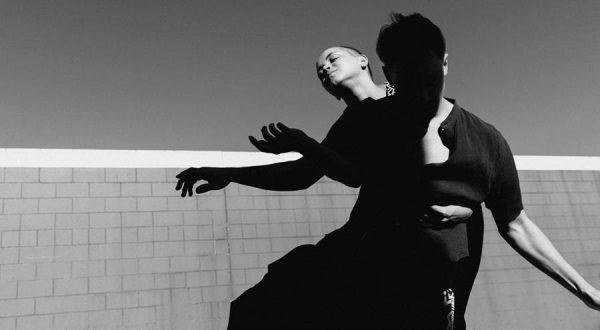 Australian Dance Theatre 2022
Season Launch
Australian Dance Theatre 2022 Season will be announced in 10 days!
We're excited to share the phenomenal productions we have lined up for our audiences in 2022. Find out more Monday 28 March.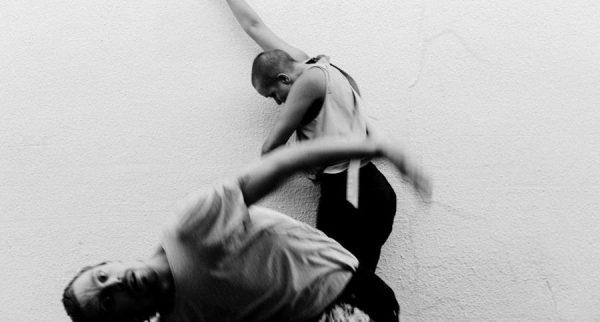 Secondment Week
Australian Dance Theatre is pleased to once again offer Secondment Week in 2022.
Led by Sarah-Jayne Howard (Associate Artistic Director) and Daniel Riley (Artistic Director) across 5 days in July, Secondment Week invites dancers to join the Company Artists in the studio and experience Australian Dance Theatre's philosophies and practices first hand.
The program will give dancers insight into the creative process of Daniel's new work as well as development of contemporary movement language and technique through daily class and creative tasks.
The company is pleased to offer Secondment Week to participants free of charge to enable anyone seeking the opportunity for professional development and growth within their artistic practice.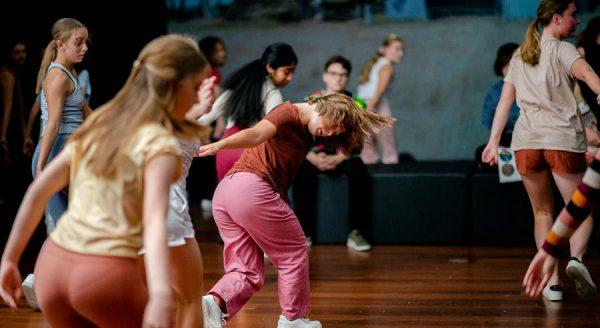 Autumn School Holiday Workshops
Taught by the company dancers and creatives, Australian Dance Theatre's Autumn School Holiday Workshops are a fantastic opportunity for young people to develop their dance skills in a fun and open environment at the company's home, The Odeon.
Each workshop includes warm ups, skill development and creative dance activities inspired by the company's current works in development.
Suitable for ages 8 and above. Places are limited, so book your places now.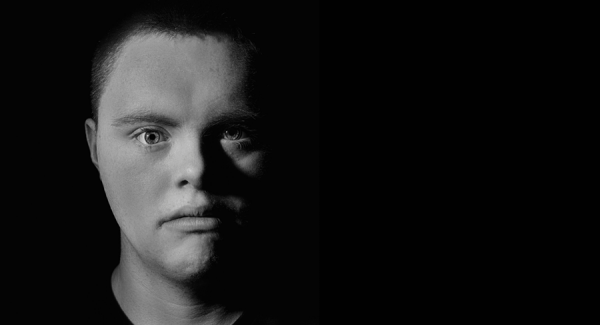 'Exposed' Ticket Giveaway
Our friends at Restless Dance Theatre are offering the chance to win a double pass to Exposed. 
Exposed explores vulnerability, uncertainty and risk through movement, design and music.
Showing 6–9 April at Adelaide Festival Centre.
Entries close March 23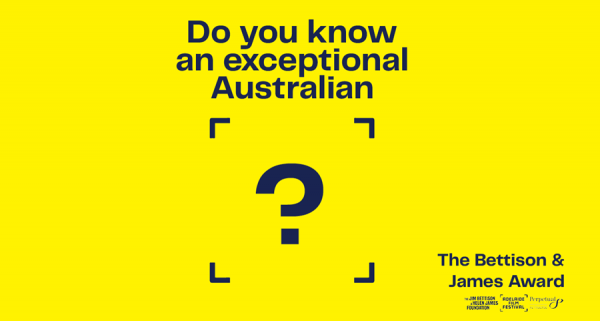 Bettinson & James Award:
Recognising Outstanding Australians
Nominations are closing soon for the 2022 Bettison & James Award!
Established in 2015, this prestigious endowment recognises high achieving Australians whose inspiring life-long work, within their chosen field, has benefited the wider Australian community.
There's an impressive $50,000 up for grabs for the winner, who will be announced at the 2022 Adelaide Film Festival (held 19-30 October), and at which they will be invited to present a paper or speak about their life's work and achievements.
Nominees may come from any area of expertise; previous winners have worked in health, Indigenous Australian history, the arts, and many other areas, so nominate someone today via this link!