Prophetic Dance Before #MeToo Movement
Nerida Matthaei's Fierce Angel-Monster Tours its Powerful Message
Before the #MeToo movement reignited, there was angel-monster, championing change in its hard-hitting themes of feminism, violence, consent and female empowerment.
A powerful contemporary dance installation by Brisbane choreographer Nerida Matthaei, first conceived in 2015, angel-monster proved prophetic in its message. Phluxus2 Dance Collective – of which Matthaei is artistic director – will resurrect angel-monster again in 2019 after its 2015 launch, described as "part angelic beauty, part monstrous seductress", for a series of public and school performances in Sydney, Canberra and Brisbane.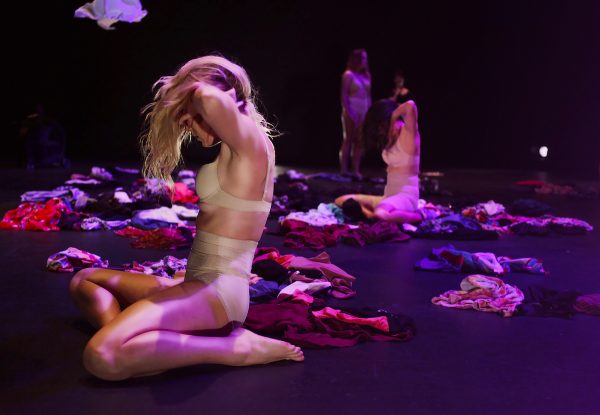 Nerida Matthaei says of the work, "Since we began creating the piece there has been a growing public stance that not only informed the work's continuing development, but also reinforces its relevance in today's social and cultural landscape".
"I believe these discussions are not only important for our young people, but vital to us all."
The time is ripe for angel-monster to again spread her wings and deliver a mighty force of confession, protest and change-making in a three-city Australian tour this March and April.
"This work champions change; only by looking to the past can we draw the honesty and strength needed to calm the turmoil we find ourselves in and influence a supportive and empowered future," Matthaei said.
The work dissects what it means to be female, presenting each conflicting notion in an immersive and intimate dance installation that doesn't hold audiences at arm's length.
Matthaei has choreographed the piece with a roving audience experience in mind, where people are challenged to not only consider multiple viewpoints but observe the work itself from a 360-degree perspective.
She first breathed life into angel-monster in 2015 when researching her Doctor of Creative Industries, shaping the work with her own personal narratives. She has resurrected the contemporary dance installation, evolving it with a collage of experiences, memories and feelings from her broader creative team.
Choreographed by Nerida Matthaei, the collaborative performers are: Hsin-Ju Ely, Lauren Graham, Essie Horn, Lauren Sherlock and Chiu-Ju Wang.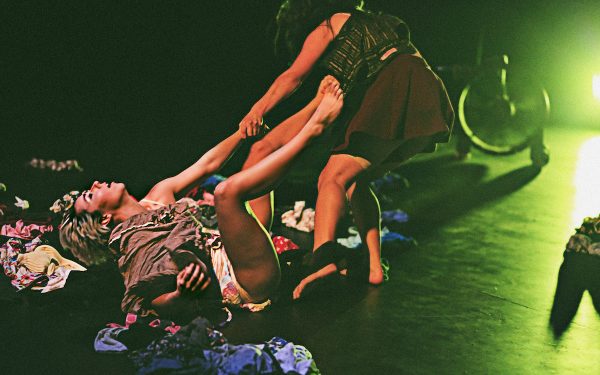 "angel-monster is part of a larger, essential conversation around feminism, empowerment, equality, ownership, consent and individuality," Matthaei said.
angel-monster is recommended for audiences 16 years and older for its adult themes and sexual references.
Nerida Matthaei is an award-winning choreographer, performer, researcher and producer with 18 years' experience. She is the Artistic Director of Phluxus2 Dance Collective and regularly collaborates with companies and artists including Polytoxic Dance Theatre, The Good Room, The Danger Ensemble, The Crackup Sisters, Queensland Theatre, Red Leap Theatre and Nick Cave/GOMA. She also worked with the Jack Morton Worldwide Ceremonies Choreographic Team for the 2018 Gold Coast Commonwealth Games Opening Ceremony. Nerida has won several accolades including 2016's inaugural Lin Chin Award for Best Emerging Researcher and received multiple nominations for categories across The Helpmann Awards, The Matilda Awards and Australian Dance Awards. angel-monster is the first work Nerida will present since completing her Doctorate in Creative Industries (QUT).
ANGEL-MONSTER
SYDNEY

– Sunday March 17
UNSW Studio One, March Dance Festival (public)
Bookings: www.marchdance.com/phluxus2
BRISBANE

– March 28-29
QACI, Kelvin Grove (schools)