DANCE INTERNATIONAL ONLINE



Exclusive Online Contemporary Dance Masterclass Series




Open to Anyone, Anywhere!


THIS WEEKEND – April 18, 19 & 20
(… Plus Win a Free Pass! Details Below)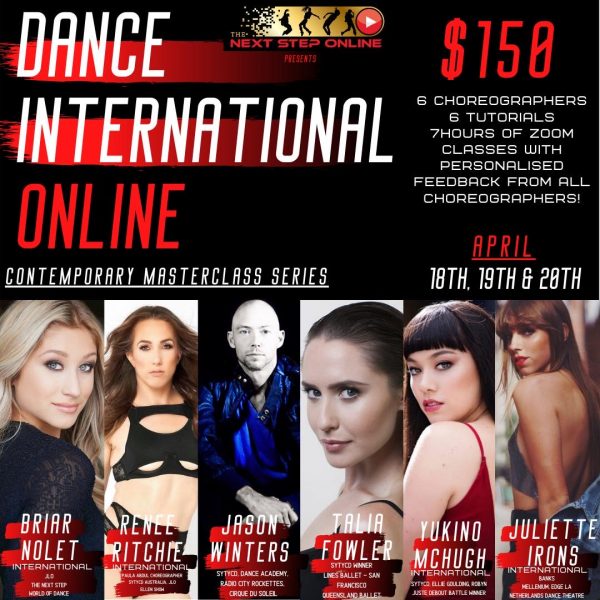 Don't miss this opportunity to take class with these incredible Contemporary Dancers/Teachers!
Featuring:
?Briar Nolet  ?Renee Ritchie ?Jason Winters ?Talia Fowler ?Yukino McHugh ?Juliette Irons
⭐️ 6 Choreographers ⭐️ 6 Tutorials ⭐️ 7 Hours of capped Zoom classes
⭐️ Personalised feedback and mentorship from all choreographers
Saturday 18th, Sunday 19th & Monday 20th 
Open to anyone, anywhere in the world! 
A masterclass series to provide the student with a really personal experience and be able to receive feedback from the choreographers as if they were in the studio!
Limited tickets available! Follow this link to book now.
DON'T MISS OUT!
***
FOR YOUR CHANCE TO
WIN A FREE PASS

CONTACT
chris@dancelife.com.au
AND … Tell us WHY you'd like to win this incredible opportunity!!