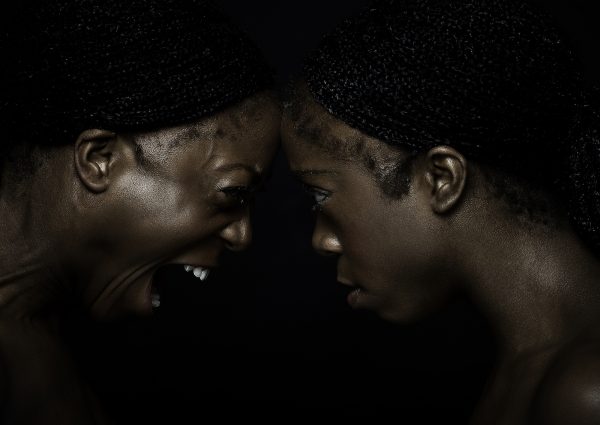 Australian Premiere of Emotional Work by UK's Alleyne Sisters
September 5 – 7 | Riverside Theatres
PLUS … WIN TIX! We have 2x double passes to see A Night's Game on Friday 6th September. To enter please 'like' this article and send in your name and number to win@dancelife.com.au with the subject title 'A Nights Game'. Winners drawn at random. Entries close on August 30.
FORM Dance Projects and Riverside Theatres present the Australian-premiere of the emotionally charged duet, A Night's Game, from UK dance company Alleyne Dance from 5 – 7 September.
In a dynamic, yet lyrical, performance inspired by true-life events, twin sisters Kristina and Sadé Alleyne explore the turmoil and strife of human emotion when faced with the prospect of incarceration.
This dark, atmospheric work that is as thrilling as it is powerful features the Alleyne sisters' unique contemporary choreography which is infused with influences of Afro-Caribbean, hip hop, Latin, and Indian classical dance.
Co-artistic directors of Alleyne Dance, Kristina and Sadé are former athletes turned professional dancers, and have performed and taught across the UK and internationally. They performed at the opening ceremony of the 2012 London Olympics in a piece choreographed by renowned English choreographer Akram Khan.
Kristina and Sadé Alleyne said, "We were largely inspired to create this piece after an incident with one of our family members. It was also partially inspired by our visit to Alcatraz in San Francisco which sparked an interest in prison conditions and the mental states of people who are incarcerated. This is a really special work for us and we are excited to bring it to Australia for the first time."
Alleyne Dance is an internationally touring, innovative, modern, multi-disciplined dance company based in London. Kristina and Sadé have trained in many genres of dance including traditional African dance, Hip Hop, Kathak, Latin and Circus Skills.
Former professionally-trained athletes, Kristina and Sadé trained at the BRIT School of Performing Arts and Technology and the Northern School of Contemporary Dance in Leeds.
Kristina has worked and toured with companies and choreographers including Tavaziva Dance, Arthur Pita, Ijad Dance and Technology Company, Retina Dance Company, Henri Oguike Dance Company, Helen Parlor, ACE Dance and Music and Chisato Minamimura.
Sadé has worked with Tavaziva Dance, Ijad Dance and Technology Company, Vocab Dance, Vincent Mantsoe, Luyanda Sidiya, Andlie Sotyia, Douglas Thorpe, Akiko Kitamura and Gregory Vuyani Maqoma. She has also worked as a performer and rehearsal director for Ace Dance and Music in Birmingham and State of Emergency in London.
Kristina and Sadé Alleyne performed together with Akram Khan Company for "iTMOi" and the remount of "Kaash", as well as at the London 2012 Olympics Opening Ceremony in the section choreographed by Khan. They also perform with renowned Belgian dance theatre company Ultima Vez, founded by Wim Vandekeybus.
A Night's Game will be performed in Australia for one season only at Riverside Theatres, produced and hosted in Australia by Dance Makers Collective.
A NIGHT'S GAME by Alleyne Dance
Thursday 5 –  Saturday 7 September @ 7:45pm
Riverside Theatres – Corner of Church and Market Streets, Parramatta
Bookings: (02) 8839 3399 or www.form.org.au/a-nights-game/