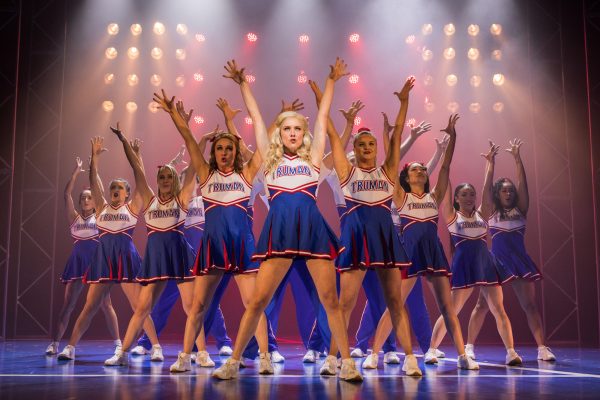 Grab Your Pom Poms Perth & Sydney
Strictly Limited Tour Seasons
After a successful season in Melbourne, the Broadway smash hit BRING IT ON THE MUSICAL will next head to Perth and Sydney, in what will be a strictly limited season runs. Perth opens next week at His Majesty's Theatre and will run until August 18, before a 2 week run at Sydney's State Theatre from August 27 – September 8.
"Probably the most exciting show since Wicked"  ⏤ The Age (2019) ★★★★½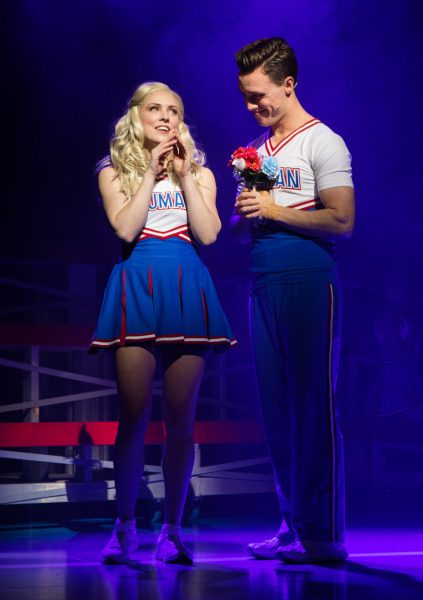 Sydney-siders will witness the extraordinary cast of 28 multi-threat talents performing Tony Award nominated music and lyrics by Lin Manuel Miranda, Green Room Award winning choreography by Michael Ralph and breathtaking aerial stunts by high-flying cheerleading world champions.
The explosive stage show has received widespread critical acclaim after its triumphant return to the Athenaeum, Melbourne following an extended premiere season in 2018 and three Green Room nominations including Best Production of a Musical.
"The response in Melbourne was overwhelming, while there is a great buzz in Perth in anticipation of the show's arrival there next week. But we couldn't be more excited to wrap our 2019 tour in Sydney! Sydney audiences seem to be particularly big fans of  BRING IT ON THE MUSICAL, so it is a joy to giving them what they want," says producer David Venn.
Inspired by the cult 2000's movie of the same name, the stage show explores themes of friendship and acceptance.
True triple threat, Sydney performer Kirby Burgess (Barnum, Dirty Dancing) stuns in the lead role of Campbell, squad captain and cheer-royalty at Truman High School. Starring alongside Kirby is newcomer Jasmine Smith (The King and I, Morning Melodies) in the role of Danielle, the dance crew leader at neighbouring Jackson High School. The demanding role of Danielle is Jasmine's first starring role as she concurrently finishes her final year of musical theatre at the Victorian Collage of the Arts.
Reprising their principal roles in the sell-out Australian premiere is Karla Tonkich (Brigadoon, Legally Blonde, We Will Rock You, Grease) as Eva, Thomas McGuane (Jersey Boys, The Drowsy Chaperone) as Randall, Hollie James (Rocky Horror Show, My Fair Lady) as Kylar, Emily Thompson (Little Shop of Horrors, Urinetown) as Skylar, Samantha Bruzzese (The Bodyguard, In The Heights) as Nautica and Marty Alix (In the Heights) in the hilarious role of La Cienega. Other new cast members performing principal roles include Dayton Tavares (Billy Elliot, In The Heights, West Side Story) as Twig, Coby Njoroge (Carmen, Saturday Night Fever) as Cameron, Baylie Carson (Hello, Dolly!, Dusty) as Bridget and Sebastian Johnston as Steven.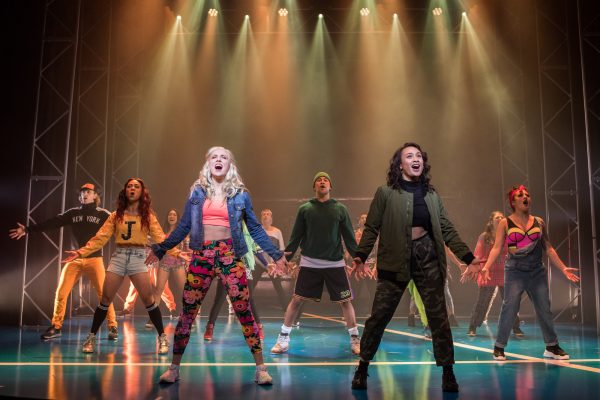 The ensemble cast includes Jayden Wall, Luca Dinardo, Annie Chiswell, Ben Scarmozzino, Braide Mullane, Celina Yuen, Daniel Ham, Maxine Champion, Jordan Turner, Sena Fujiwara, Leigh Sleightholme and Ned Zaina.
World cheerleading champions Ossie Mclean, Daniel Buyeske, Katherine Abela and Caitlyn Hammond will deliver explosive choreography and electrifying aerial routines that turn this musical into a true spectacular.
The Australian production is directed by Alister Smith, a multi Green Room Award nominee (Pacific Overtures, Urinetown! The Musical, The Drowsy Chaperone). Choreographer Michael Ralph (Georgy Girl, Loving Repeating, The Boy from Oz 2018) returns fresh from his Green Room Award for Best Choreography for BRING IT ON THE MUSICAL's Australian premiere.