NSW Dancers Developing Multi-Sensory Projects via 2017 Innovating Dance Practice Grants
International Research and Placements to Inspire their Works
NSW 2017 Innovating Dance Practice Grants is an initiative of Ausdance NSW to assist professional dance practitioners residing in NSW to develop and innovate their practice through funds made available by Create NSW on behalf of the NSW Government.
As part of a 3-year initiative, the Innovating Dance Practice (IDP) grant assists dancers and choreographers across the state to provide professional development opportunities around the world as part of a Create NSW devolved funding program.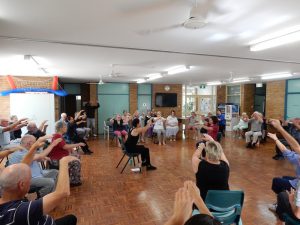 In this second round of recipients, celebrated dance artists from all over the state from Western Sydney to Hunter Valley are partaking in mentorships and residencies to explore new mediums for research and development. They will share $29,920 to undertake their respective professional development activities. The outcomes go beyond New South Wales borders and span the globe across three continents.
NSW Minister for the Arts Don Harwin announced the six dance artists. "NSW has a very strong reputation for dance excellence and we are passionate about helping our artists grow their careers. This is a fantastic opportunity for development and this year's recipients have chosen some fascinating aspects to focus on. I wish all our recipients the best for their upcoming studies," said Mr Harwin.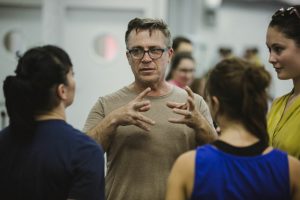 Funding is available for any amount between $500 and $5,000, and can be used to cover costs such as artist fees, materials and equipment, travel (including international travel), venue/studio rental fees, registration fees, workshops, conferences and documentation.
Artists are extending their practice to beyond the physical body. Recipients such as Brooke Stamp will work with scent designers in New York to create a multisensory experience for the viewer and Philip Channels will focus on design and architecture in Moscow. 
The NSW 2017 Innovating Dance Practice Grants recipients are:
Annalouise Paul


Annalouise Paul (Sydney metro): $5,000 to carry out a professional development workshops in Method Flamenco Empirico with dance professional and mentor Juan Carlos Lerida in Spain during March 2018. During this time, Annalouise will also observe rehearsals and attend shows and relevant museums.
Brooke Stamp (Sydney metro): $4,920 to work with acclaimed New York based experimental Olfactive Project 'Folie a Plusieurs' to explore artistic relationships between dance and scent design, with view to develop live performance outcomes in the future.
Caroline Garcia (Sydney metro): $5,000 to attend the Sinulog Festival in Cebu (Philippines) and participate in Tribal Tour, a cultural immersion program facilitated by Kularts, a tribal and contemporary Filipino dance company from San Francisco.


Raghav Handa. Photo Heidrun Lohr

Jessica Conneely (Hunter): $5,000 to undertake secondments with London's Dance to Health Program and the Green Candle Dance Company, as well as a six-month mentorship under Kevin Williams to develop a dance-based program for regional NSW.
Philip Channells (Richmond-Tweed): $5,000 to carry out a two-week professional residency project in Moscow with the Garage Museum of Contemporary Arts 'Experiencing the Museum 2018' event where workshops will focus on site-specific interdisciplinary performance creative processes and the relationships between the body, architecture/design & our perceptions/perspective from culturally diverse viewpoints.
Raghav Handa (Sydney metro): $5,000 to carry out a mentorship in Western Sydney in Indian dhol and Kathak rhythms with Maharshi Raval, one of the most well-known Indian classical instrumentalists in Australia. Under the mentorship, Raghav will learn to play traditional instruments to re-interpret their rhythms through Kathak movement.