Australian Dance Theatre tours South America for the first time
World Premiere of 'The Beginning of Nature'
This has been an important week for Australian Dance Theatre – with the world premiere of The Beginning of Nature and the company's first ever performance in South America.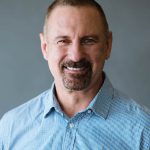 ADT performed at Teatro Mayor Julio Mario Santo Domingo in Bogota, Colombia.
Despite being Australia's most internationally-toured dance company, and performing to over 250,000 people worldwide since 2001, Europe has primarily been their focus – until now.
"Europe has always been a huge market for our company and of course for contemporary dance in general," ADT artistic director, Garry Stewart, explains.
"We have performed in Europe almost every year since 2002 and have also toured to North America a couple of times.
"But this is the first time in the company's history that ADT has ever been to South America, so of course we are very excited to be taking our work to a new region and showcasing ADT's unique brand of contemporary dance to a whole new audience."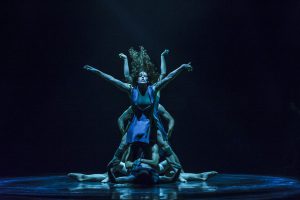 Colombian audiences are being treated to the world premiere of Stewart's stunning work – The Beginning of Nature, which explores the forces that nature asserts over humankind despite our continued efforts to see ourselves as separate from it, and the notion that our bodies are inscribed with the same rhythms that underpin nature itself.
An accessible and relatable piece of dance, The Beginning of Nature is inspired by Indigenous stories and is a visual feast which draws on the rhythms in nature – day and night, the seasons, tidal patterns, migration, hibernation, sleep and waking, weather patterns, the binary of growth and decay and the various systems of the body.
Adelaide-based Kaurna and Narrunga man Jack Buckskin has collaborated with ADT to develop the score for The Beginning of Nature, which includes a libretto in Kaurna language.
The Colombian tour is made possible through support from the Department of Foreign Affairs and Trade and stems from a performance a number of years ago for the Council of Australian Latin American Relations (COALAR) at the Sydney Opera House, where Foreign Affairs minister, Julie Bishop, was speaking.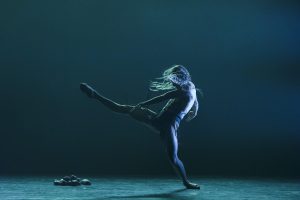 Following this performance, ADT received a grant from the Department of Foreign Affairs and Trade (DFAT) to support our inaugural tour to South America.
As part of the tour, ADT will be attending a dinner hosted by the new Australian Ambassador to Colombia, Sophie Davies.
"The Ambassador met with the company on her recent visit to Adelaide and was very much looking forward to seeing our work in Colombia," Stewart said.
"We take great pride in being cultural ambassadors whenever we tour – flying the flag for not just Australia, but for the state too. Hopefully the Colombian audiences really respond to our work and this will be the first of many tours to South America."