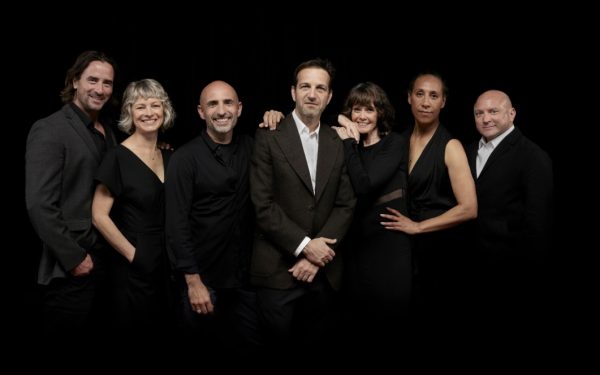 Volunteers Wanted to Join Sydney Dance Company on Stage to Celebrate 50 Years of Dance
Double Bill by Bonachela and Obarzanek | Nov 2-9
Sydney Dance Company's Season Two celebrates 50 years of cutting-edge contemporary dance with a thrilling double bill from Rafael Bonachela and Gideon Obarzanek; choreographers who have, in their unique ways, defined the art form and helped to take Australian dance to the world.
Bonachela and Obarzanek will join forces in 2019 to celebrate a half-century of Sydney Dance Company in a double bill culminating in Us 50, a grand-scale work by Obarzanek performed by 50 performers made up of past dancers that have graced our stage, current Company dancers, and members of our community.
"When we speak about 50 years of a dance company we also speak about 50 years of dance making," says Obarzanek. "What is made, however, is ephemeral. The dancer's body… can be videoed and photographed but dance itself only truly exists when it is danced. So, the history of the company is stored and transmitted through the bodies of its dancers and collected in the memory of its audiences."
Completing the double bill is Bonachela's award winning 6 Breaths. Since it's 2010 premiere 6 Breaths has toured to New York, London, Barcelona, the Venice Biennale and the prestigious Movimentos Festival in Germany. A symphony of dance, music by Italian composer Ezio Bosso and costume design by Josh Goot, this is an emotive and breathtaking master work.
"The curtain-raiser, for six cellos and a piano, is a real beauty. 6 Breaths is an artfully abstract journey through the cycle of life but based upon breathing. Thoughtful, refined and musical…" – The London Times
On Stage Performance Volunteers
Each night, 23 members of the general public are invited to be part of Us 50 by performing on stage alongside company dancers and 10 alumni dancers who have graced the stages with Sydney Company over the past 50 years.
The company are looking for a diverse range of people; all ages (14+), all shapes and sizes. No performance or dance experience is necessary. When attendees purchase tickets to Bonachela/Obarzanek, they will be required to fill in an application form to be part of the experience.
More info on this opportunity here: www.sydneydancecompany.com/productions/season-two-2019/#perform-with-sydney-dance-company
Join Sydney Dance Company in a celebration of its past, present and future!
Bonachela/Obarzanek ⏤

Sydney Dance Company
Season Two ⏤ Us 50
November 2 – 9
Roslyn Packer Theatre, Walsh Bay
Bookings: www.sydneydancecompany.com