Pro Talent Watch | Charles Bartley
Ten Years After He Danced into our Living Rooms, Charlie is Happy to Still Be Dancing… and in LA!
Interview and article by Heather Clements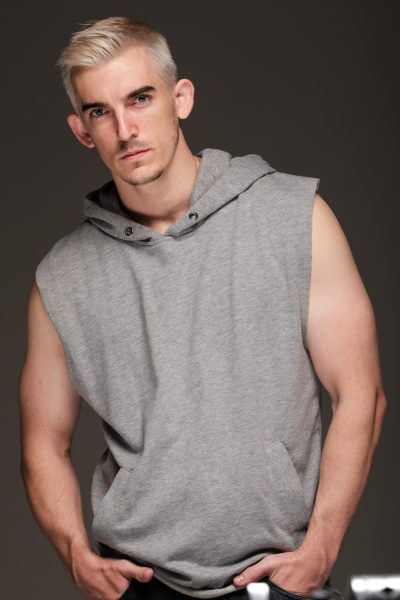 As far as successful dance careers go, Charles Bartley has had an enviable one. The boy from Dubbo NSW came to our attention in the second Australian season of So You Think You Can Dance in 2009 alongside other now well-known and successful industry names Talia Fowler, Amy Campbell, BJ Rorke, Lamb, Timomatic, Loredo Malcolm and Stephen Tannos. He was just 19 and was runner-up. His country, boyish charm and natural talent as an entertainer and skilled dancer soon saw Charles book regular gigs on our various TV talent shows as a back up dancer and feature dancer, in music videos, TV commercials, musical theatre, live events and films. He has worked with greats such as Kelley Abbey, Baz Luhrman, Squared Division, Cameron Mitchell, Kenny Wormald, NappyTabs and Danny Lugo with highlights being The Great Gatsby feature film, FAME The Musical, Dirty Dancing Musical, and King Kong Live On Stage.
Then in 2017, Charles decided to spread his wings and fly to the land where dreams can come true ⏤ LA! In just two short years, he has worked tirelessly to make a living and name for himself and has notched up jobs with Katy Perry, Bebe Rexha, the Latin Grammys and Billboard Awards, and recently completed touring with Usher. While in LA, Charles has also welcomed the chance to hone his ability as a dance teacher, building up his classes from just a few students to more than 70 each week! He now teaches regularly at The Playground LA.
Now, Charlie Bartley is confident, experienced and mature enough to take the next steps in his professional career, whether it be in the US or elsewhere. But he is not in a hurry. He realises now that a career in this industry is a marathon, not a sprint. And with this maturity has come the realisation to Charlie that he is now very passionate about passing on his knowledge and experience to the next generation of emerging young dancers and helping them on their way to their own success by nurturing their own uniqueness. 
***
Q: Can you believe it's been ten whole years since you were on So You Think You Can Dance Australia in 2009 and shot to so-called 'fame'?
Well, they say time flies when you're having fun. Man, 10 years has flown by! It was such a surreal experience so early on in my adult life and dance career. It's only now when I look back do I realise how incredibly unique being on a national TV show is. Particularly as the centre stage talent.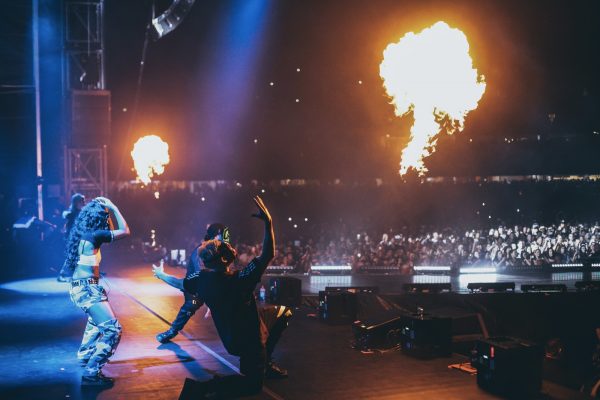 Q: Describe briefly what the experience was like for you and what did it mean to you as an artist to be involved and place in the top 3?
SYTYCD was a dance bootcamp, and I mean that in every sense of the word. We were up early every day, bodies so sore from the day before and mentally trying to remember all the choreography. In between rehearsals we were doing fittings and interviews and website content. It never stopped. In 3 months on the show I had two days off over Easter and I did not move off the couch for those 48 hours.
On the flip side, the show was a literal training opportunity for almost every performance opportunity that would come my way afterwards. It taught me how to play to the camera and how the eye of a lens works but also how to perform on stage and engage a crowd right there metres in front of you. It was a funny paradox, but you had to win the crowd there in the room that night to win the audience at home watching. So it was a go hard or go home situation every show night. I used to lay in my bed at home in Dubbo envisioning myself performing a solo on the SYTYCD stage. Less than 18 months later I was doing exactly that! Then to be able to say I stood there at the end of the whole show next to Talia … Well, that I couldn't have even dreamed of.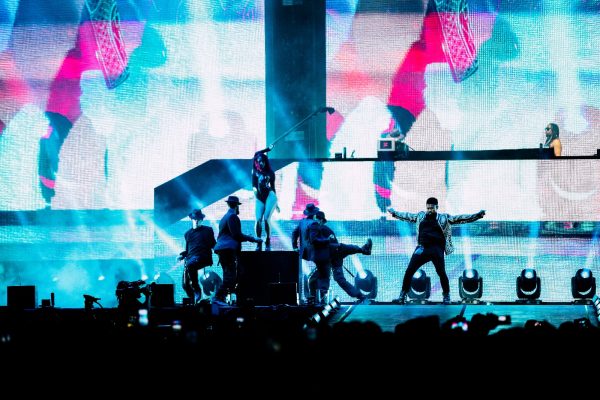 Q: Take us back to the beginning: Where and when did you start dancing and what styles did you train in as a kid? What were your dance ambitions back then?
I wouldn't stop dancing around the living room. We had a circular rug that I nearly destroyed so Mum decided to gently guide me into the idea of doing that crazy twirling in a studio. I started with tap at Penny Furner's Dance Connection in Dubbo. I loved my Tap Dogs VHS and that definitely inspired me to keep at it. When Miss Penny left Dubbo I jumped across to Dubbo Ballet Studio where I would peek my head into jazz classes and think 'hmmm that looks kind of fun.' With an encouraging hand Miss Anna Bloomfield slowly introduced me to almost every other style. Yep, that's right I ended up in tights!
I always loved dance but I still played sports like soccer and cricket for the longest part of my teenage life. Wasn't until about 15 when I really started to sink most of my afternoon time into dance. My best friend was in dance too so for the most part dancing was my favourite social activity. We would travel away for competitions and get excited about the end of year performances. All I remember from my time at DBS was laughing. I'm very lucky to have had that.
Q: When did you decide to pursue dance seriously?
I think I'd always had an underlying desire to pursue dance from early teenage years. I definitely watched a few other guys from the studio go off into the ballet and contemporary world so I assumed it was possible. I didn't have the courage to bring it up with my folks until I was in Year 12. Then, I went to Sydney Eisteddfod with the gang and saw the full-time schools rip up the stage. That was the 'aha' moment which gave me the push to say something. I knew my heart was set more into the hip-hop and commercial dance worlds, but no-one was teaching hiphop in Dubbo at that time so I was learning what i could off DVDs and YouTube. That's when I decided to audition for full-time at Brent Street.
Q: You enjoyed considerable success in Australia after SYTYCD. Why and when did you move to LA?
I moved to LA on May 2nd 2017. I'd spent the best part of my dance career in Australia doing everything I possibly could … I performed in 3 musicals, a major motion picture, every talent show that came through the country, live stage shows, club performances, commercials and so much more. I got to travel the country teaching and am unbelievably grateful for all of it. Then, there was a point when I realised that I'd done as much as I could do without repeating the same opportunities again and again. So my little ambitious artistic heart wanted more and where else to go then the mecca of the arts world ⏤ Los Angeles!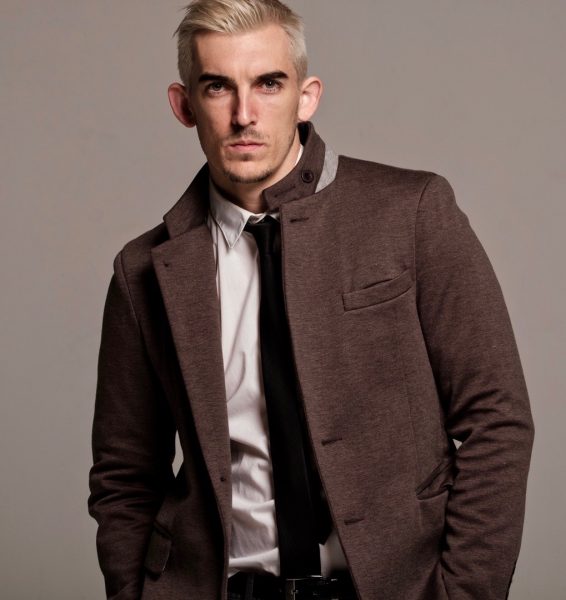 Q: What you have done as a dancer while in LA and what notable work opportunities have come your way?
For the past year I've had the absolute honour of dancing for Usher. It's the hardest and most rewarding experience I've ever had. Before that it was a slow build doing very small boutique performances just to cover rent and teaching two people in my class at Playground LA. As well as having one-off performance opportunities to dance for Bebe Rexha and Katy Perry, on the Latin Billboards and Latin Grammy's and eventually built my class up at the PGLA to over 60-70 people each week.
Q: Do you have any advice for Aussies wanting to pursue a dance career in the US?
LA is a pressure cooker. It's a very lucky individual who walks into this environment and breezes by. I've worked incredibly hard but my fortune comes from the people I have met along the way. So many generous and giving people who handed me opportunities because they were wiling to give me a go. It's then my job to step up to the plate and deliver. For anyone looking to make the transition here I would suggest building some skills in Australia first. That can come in so many different forms. Make your mistakes away from the big opportunities so when it's time to take your shot you're already a well-oiled professional dancing machine.
Q: Professionally, how do you describe yourself these days?
Well, I'll give you the cliched answer … I'm everything. And to be honest you have to be to continue to stay relevant and be open to opportunities. All aspects of dance feed back into each other. Being a good dancer allows me to teach the right way, and teaching has forced me to break down my own movement and articulate it to other people, therefore leading me to a better understanding to my strengths and weaknesses as a performer.
Q: What is always in your fridge or snack bag?
Lord help me when I stop dancing because I'm going to gain a few kilos! I like to have a protein shake or banana with me whenever I'm out and about rehearsing. But, you'll definitely find some sort of treat too. There is always a Snickers bar floating around in my bag somewhere 🙂
Q: What is on repeat on your music playlist right now?
I've been listening to an eclectic mix at the moment. It jumps from Swing/Big Band Music to 90s RNB and Hip Hop. Some occasional summer country hits and some heavy hitting hip hop for workouts.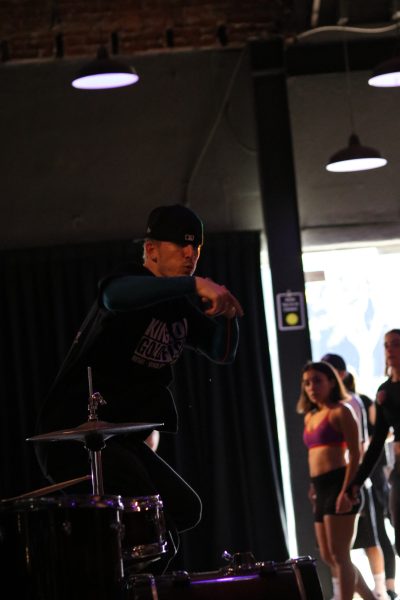 Q: What do you love to do when not dancing?
Ohhhh I love reading books!! Particularly books based on psychology. I'm fascinated about how our minds work. Also, I'm a big gaming nerd and love spending time on the PS4 or going to the movies. They all require sitting down. I like sitting down haha…
Q: Can you recommend a binge-worthy TV/Netflix show?
I definitely recommend the show Fosse/Verdon on FX network. It is an unbelievable true story of Bob Fosse and Gwen Verdon and the acting and history is great for dancers. If you want a crowd favourite though, Stranger Things is the one.
Q: What advice would you offer young Australian dancers hoping to make dance their profession either at home or abroad?
It's a marathon not a sprint. I've watched fellow Brent Street alumni not work for five years and then land their dream job. People hibernate and re-emerge in cycles over a career. You'll probably have to reinvent yourself a few times, I certainly did. Don't be in a rush to get it done so quickly. I've been handed amazing jobs through a direct booking but the ones I feel most proud about are the ones I booked out of an audition. The reward corresponds to the amount of effort you put in. So don't skimp on your homework.
Q: If dance had not worked out for you, what was your Plan B?
Well, I initially got accepted into a double degree of Media/Law at Macquarie University after finishing school. That's funny because I don't see myself doing that at all now. I didn't really have a Plan B, largely because iIm stubborn and I blindly wanted to make dance work for me.
Q: What have you learned about yourself in the last few years in this job?
I spent the last 12 years trying to be the best dancer and performer I can. Recently, I've discovered that the whole purpose now is to pass all this info onto younger generations so they can have some skills to enjoy the experiences I've been blessed to receive. By no means am I done, maybe I'm just getting warmed up. Regardless, I've got knowledge and skills to share and I am passionate about helping young dancers realise their dreams. Also, I realised that the strongest asset a dancer can have is to be themselves. I've had the pleasure of getting to know some of the best dancers in the world and what always strikes me most is that they dance like their personalities.
Q: What is next for Charlie Bartley?
An exciting job is on the horizon but like all things in this industry my lips have to stay sealed. I guarantee you'll be seeing me really soon though 😉
***

https://youtu.be/pybKCKxOw0Y
BIO | CHARLES BARTLEY
Dancer and choreographer, Charles Bartley has had huge success as a performer having worked on projects ranging from television to theatre. Most recently Charles performed in his home country of Australian for Usher, headlining at the RNB Fridays 2018 Tour.
Charles was the runner up for Network Ten's So You Think You Can Dance Australia series 2. He went on to tour nationally as part of the top 10 from the series and later successfully secured a spot in the ensemble of FAME The Musical. Charles recently returned to the So You Think You Can Dance season 4 as a choreographer for the top 12 performance show to great acclaim.
He has performed alongside Australian music artists including: Timomatic, Paulini, Sneaky Sound System, Jessica Mauboy, Natalie Bassingthwaighte, Zoe Badwi and international recording sensations including Kylie Minogue, Kesha, Kelly Rowland, Sam & The Whomp and Rita Ora.
Charles was a featured dancer in Baz Luhrmann's The Great Gatsby and Australian film Goddess. He is also a regular performer on X Factor Australia, The Voice & Australia's Got Talent.