Eight New Works Commissioned for 2020 Keir Choreographic Award
Melbourne & Sydney | March 2020
The biennial Keir Choreographic Award has announced the chosen artists invited to make and perform new works next March, of which two will be developed into full-length works.
The Keir Choreographic Award is sponsored by The Keir Foundation, Dancehouse, Carriageworks and the Australia Council for the Arts. The winner of the prestigious Award will be chosen by a jury of five internationally renowned leaders in contemporary dance and receive a cash prize of $50,000. Read more about the KCA here.
The eight new commissions will be presented at Dancehouse, Melbourne from 3 – 7 March and four semi-finalists will be chosen by the jury to present at Carriageworks, Sydney from 12 – 14 March. The jury will announce the recipients of the 2020 Keir Choreographic Award and the $10,000 Audience Award on 14 March.
The chosen artists for 2020 are:
▪️ Alison Currie & David Cross  (ACT)
▪️ Angela Goh  (NSW)
▪️ Riana Head-Toussaint  (NSW)
▪️ Amrita Hepi  (VIC)
▪️ Jo Lloyd  (VIC)
▪️ Zachary Lopez  (NSW)
▪️ Lewis Major  (SA)
▪️ The Farm  (SA)
Read more about the artists here.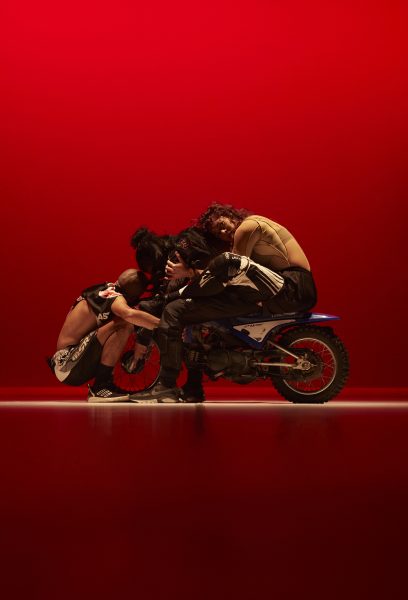 The 2020 artist selection represents an outstanding mix of early-career to established practitioners, from states and cities across Australia, with diverse perspectives on and approaches to contemporary dance. The eight selected choreographers plan to explore politically and socially engaged themes – from Indigenous sovereignty and Blak feminism, to Queer diasporas on colonised land, to living with a disability and life in the age of climate change.
Keir Choreographic Award Founder Phillip Keir said: "I am thrilled that our eminent jury has assembled such an interesting group of artists for the 2020 award. The wonderful diversity of this group of artists reflects the great strength of contemporary choreography in Australia. It will be fascinating to see the outcomes of these choreographic ideas as they are worked into eight fully formed works. I am very much look forward to the presentations at Dancehouse and Carriageworks in March."
Dancehouse Artistic Director Angela Conquet said: 'It is extremely rewarding to see such great diversity – of practice, of career spectrum and of geographical provenance. I am truly looking forward to seeing how these urgent and timely interrogations that are about to be seeded with these upcoming eight new works will unfold in March. We are also looking forward to working with the exceptional jury and bringing to Australian audiences a multi-faceted and accessible public program, which will complement the competition in both Melbourne and Sydney.'
Choreographic Art in the 21st Century is an increasingly expanded and international field, incorporating a multiplicity of practices and production modes, and a diversity of aesthetic, philosophical and social perspectives. A visionary public-private partnership between the Keir Foundation and the Australia Council for the Arts, KCA was launched in 2014 as Australia's only cash award for choreography. The Award looks to identify and illuminate the most urgent and experimental choreographic practices occurring in the Australian context today.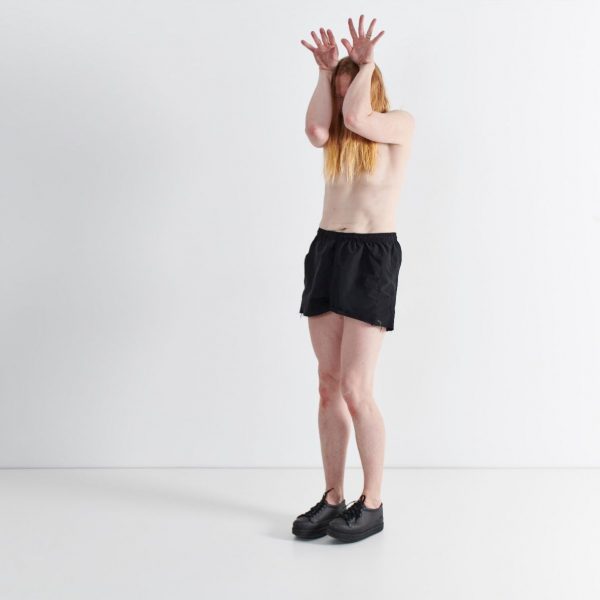 The Award has fast become the largest generator of new choreographic works in Australia and offers rare fully-funded opportunities to develop and present new work – often resulting in further commissioning and touring, both nationally and internationally. Martin Hansen's If it's all in my veins has been presented in Hong Kong, Paris and Berlin since its creation in 2016. The previous Keir Choreographic Award recipients are Melbourne-based artist Atlanta Eke, 2014; Sydney-based Torres Strait Islander choreographer and performer, Ghenoa Gela, 2016; and Javanese-Australian choreographer and performer, Melanie Lane, 2018.
2020 KEIR CHOREOGRAPHIC AWARD
SEMI FINALS ⏤ March 3-7
Dancehouse, Melbourne
FINALS ⏤ March 12-14
Carriageworks, Sydney