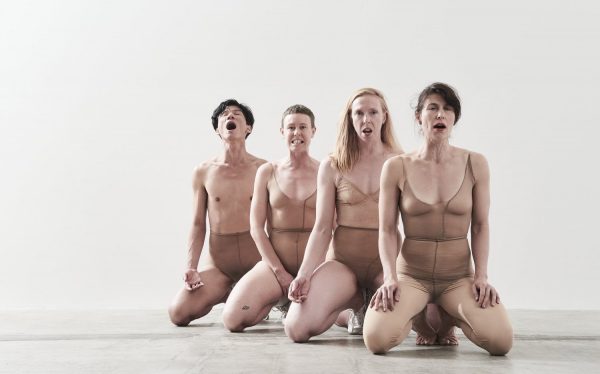 Winners of the 36th Annual Green Room Awards
Melbourne's Premier Theatre Awards, April 1
On Monday 1st April Melbourne's arts industry gathered at the Comedy Theatre to celebrate another year of achievements in the Melbourne theatre scene across Cabaret, Contemporary and Experimental Performance, Dance, Independent Theatre, Music Theatre, Opera, and Theatre Companies.
Now in it's 36th year, the Green Room Awards Association (GRAA) is Victoria's peak body for honouring excellence and innovation across our vibrant Arts sector. The awards acknowledge the contributions of the many diverse Artists and Technicians who create work in our local industry. Across its long history previous winners include Australian playwright Michael Gow, Soprano Marina Prior, dancer and Australian Ballet CEO, David McAllister, the multi-talented Tim Minchin, and international star Rachel Griffiths.
Hosted by legends of Melbourne performance Anni Davey and Maude Davey, the 2019 event saw one of the highest nomination counts ever considered in view of the outstanding work presented throughout 2018.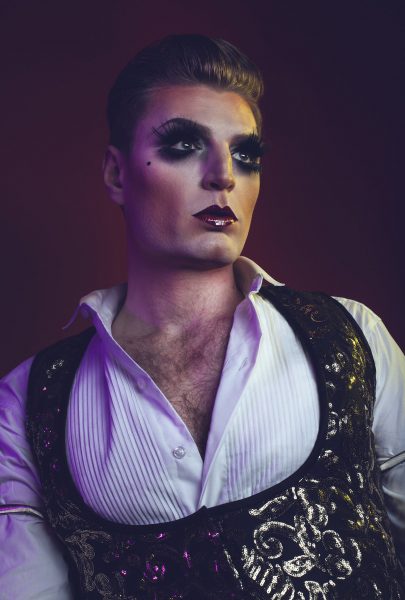 All awards relevant to the dance, cabaret and music theatre genres are as follows:
CABARET
Artiste:  Jude Perl – I Have A Face (Jude Perl)
Ensemble: Baby Bi Bi Bi – Samantha Andrew, Annabel Larcombe, Erin Pattison (Flesh Coloured Panties)
Writing: Sophie Smyth and Ryan Smedley – The Aspie Hour (Sophie Smyth and Ryan Smedley)
Original Songs: Maverick Newman and Stacey Thomsett – 'Tis The Season (Maverick Newman and Stacey Thomsett)
Musical Direction: Shanon Whitelock – Reuben Kaye (Reuben Kaye)
Production:  Reuben Kaye (Reuben Kaye)
Outstanding Contribution to Cabaret: Linda Catalano
DANCE
Performer (Two winners!):  Jarryd Madden – Year's Work (The Australian Ballet) & Tara Jade Samaya – Common Ground (Chunky Move)
Duet or Ensemble Performance: Overture (Arts House and Jo Lloyd)
Visual Design:  Ben 'Bosco' Shaw (Lighting Design) – Colossus (Arts Centre Melbourne, Melbourne Fringe and Stephanie Lake Company)
Music Composition and Sound Design:  Max de Wardener, Genevieve Lacey, Wang Peng and Jim Atkins (Composition) – One Infinity (Playking Productions andJun Tian Fang in association with Dancenorth and Beijing Dance Theatre)
Shirley McKechnie Award for Outstanding Choreography:  Jo Lloyd – Overture (Arts House and Jo Lloyd)
Production: Overture (Arts House and Jo Lloyd)
MUSICAL THEATRE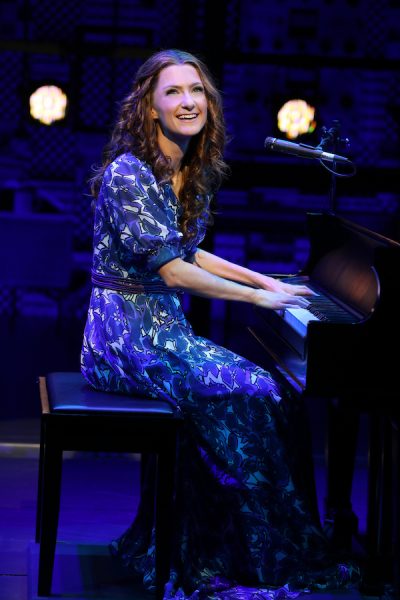 Female Lead: Esther Hannaford – Beautiful: The Carole King Musical (Michael Cassel Group)
Male Lead:  Brent Hill – School Of Rock: The Musical (GWB Entertainment & S&Co)
Female Supporting: Johanna Allen – A Little Night Music (Watch This)
Male Supporting: Nick Simpson-Deeks – Falsettos (StageArt)
Lighting: Gavan Swift – Mamma Mia! The Musical (Michael Coppel, Louise Withers & Linda Bewick)
Set: Derek McLane – Beautiful: The Carole King Musical (Michael Cassel Group)
Costume:  Alejo Vietti – Beautiful: The Carole King Musical (Michael Cassel Group)
Sound:  Mick Potter – School Of Rock: The Musical (GWB Entertainment & S&Co)
Musical Direction/Supervision:  Guy Simpson – Evita (Opera Australia, John Frost and David Ian)
Betty Pounder Award for Excellence in Choreography:  Michael Ralph – Bring It On: The Musical (David Venn in association with Stage Masters)
Direction:  Marc Bruni – Beautiful: The Carole King Musical (Michael Cassel Group)
Production:  Beautiful: The Carole King Musical (Michael Cassel Group)