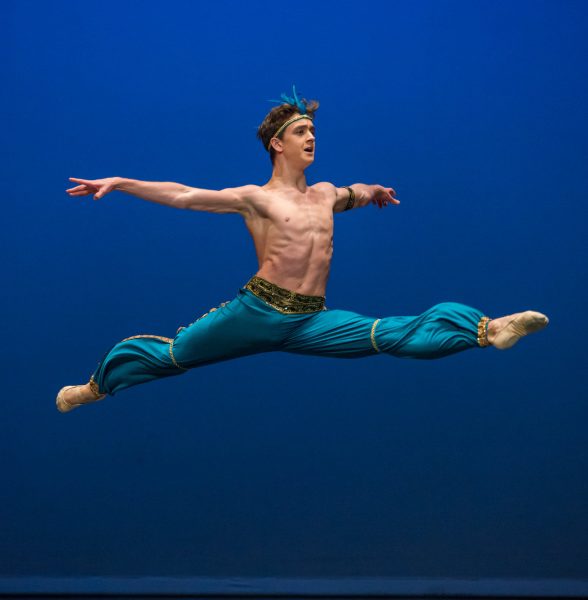 Biennial NZ Ballet Competition Returns Over Easter
2019 Alana Haines Australasian Awards
The Alana Haines Australasian Awards biennial dance festival returns this Easter at the Wellington Opera House. The competition which has drawn 670 young dance competitors from across the Australian, New Zealand and Asian region will be held from Friday 19th – Monday 22nd April, 9am-9pm daily; with 22 dancers to be selected for the Finals on Monday evening.
On Christmas Eve in 1989, a car accident took the life of a promising 11 year old dancer, Alana Haines, after she performed to an audience of 1,500 in Wellington. This prompted other dancers to fund-raise for a biennial dance event in Alana's name which has become the 'Alana Haines Australasian Awards' and today it is the largest and most prestigious and Australasian event of its kind.
The AHA Awards are supported by the dance community around the world. This year will see 670 talented contestants aged between 11 – 18 years from throughout Australasia compete for awards totalling $450,000 including cash and top international scholarships allocated to Finalists on Monday evening by an international jury from New York, Germany, China & Australia.
The 2019 jury consists of:
● Patricia Barker ⏤ Director 'Royal New Zealand Ballet' – Former Principal Dancer Pacific Northwest Ballet -Washington USA
● Lisa-Marie Cullum ⏤  Assistant Artistic Director 'Bottaini Merlo International Center of Arts' Munich – Former Principal Ballerina & 'Kammertänzerin' of 'Bavarian State Ballet' Germany
● Richard Bowman ⏤  Artistic Director Napa Valley Ballet, California & Ballet master Vitacca Vocational School for Dance, Houston   Former Principal Royal New Zealand Ballet, Leipzig Ballet Germany, Australian Ballet, and Pittsburgh Ballet Theatre USA.
● Hao Bin ⏤  Artistic Director of Queensland Dance Centre – Former principal of The National Ballet of China and Queensland Ballet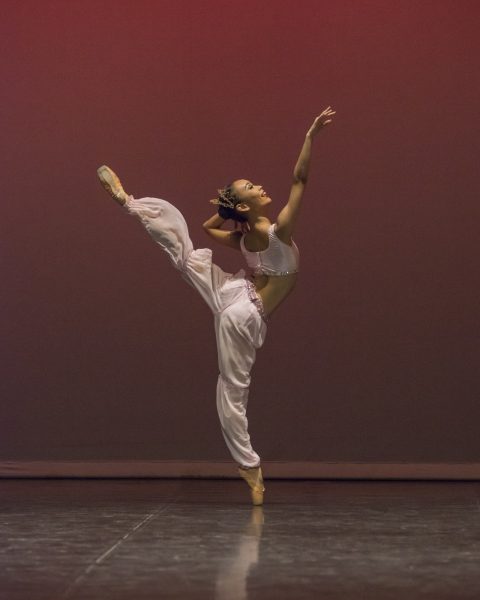 The Finals – not to be missed  – will be hosted by Sir Jon Trimmer on Monday evening and will include guest performers from Australia & the Royal New Zealand Ballet. Previous Finalists are now in ballet companies or international schools throughout the world while previous year's winners represent NZ & Australia.
Winners from 2017 were:
●  Nae Kojima (now with Kirov Ballet Junior Company)
●  Cameron Holmes (Now with The Australian Ballet)
●  Saul Newport (now with Houston Ballet)
●  Macy Cook (now with Chilton Ballet Academy)
●  Monet Galea-Hewitt (Genee Medal Winner and now with English National Ballet School)
●  Kayla Van De Bogert (Asian Grand Prix Fonteyn Winner and now with Qld Ballet Pre-Professional)
●  Stella Byers  (selected for Prix de Lausanne 2019)
●  Hyo Shimizu  (selected for Prix de Lausanne 2019)
●  Noah Benzie-Drayton (finalist at 2019 Prix de Lausanne)
This year's competitors are our future stars!!

ALANA HAINES AUSTRALASIAN AWARDS
Opera House Wellington
Easter Weekend April 2019
Friday 19th – Monday 22nd April – Grand Finals Monday Eve 7pm
TICKETS: Ticketmaster.co.nz Ph 0800 111 999 http://www.ticketmaster.co.nz/search?q=Alana+Haines
DANZ Event Finda: https://www.eventfinda.co.nz/2019/alana-haines-australasian-awards/wellington