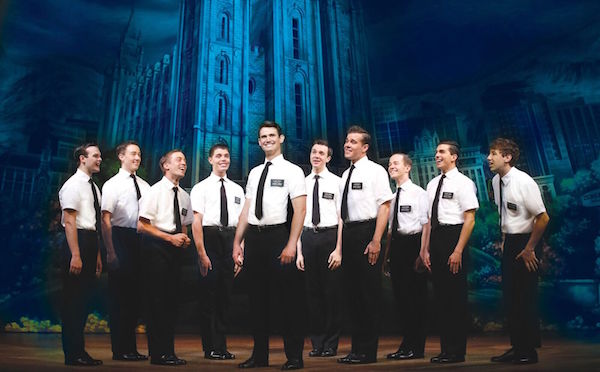 Dance and Musical Theatre Winners from this year's Helpmann Awards
Winners Spread Across Shows and Styles this Year!
The 2017 Helpmann Awards were presented at a star-studded ceremony on Monday 24 July, in front of a full house at the Capitol Theatre, Sydney on the set of Kinky Boots. The Hosts this year are Jan van de Stool & Tim Draxl.
The high-profile line-up of Presenters included Trevor Ashley, Jimmy Barnes, Joan Carden, Penny Cook, Joel Creasey, Chloe Dallimore, Charles Edwards, Toby Francis, Wayne Harrison, Deborah Hutton, Dami Im, Barry Jones, Andrew Kay, Minister for the Arts Don Harwin, Emma Matthews, David McAllister, Tim McFarlane, Kate Miller-Heidke, Richard Mills, Kate Mulvany, Stephen Page, Graeme Russell, Brooke Satchwell, Garry Stewart, Lyndon Terracini, and Brian Walsh.
This year the Helpmann Awards Ceremony included performances from the musicals My Fair Lady with Reg Livermore, Kinky Boots, Disney's Aladdin, The Book of Mormon and Beautiful: The Carole King Musical featuring Dami Im and the star of the show Esther Hannaford.  Additionally Grinspoons' Phil Jamieson was joined by the cast of Green Day's 'American Idiot' to perform '21 Guns', and Australian Dance Theatre performed a tribute to choreographer Tanja Liedtke with her International success construct.  The Sydney Children's Choir presented a piece by Sally Whitwell Lux Aeterna for the In Memoriam and the cabaret circus hit Velvet starring Marcia Hines closed the night.

At the ceremony, the 2017 Helpmann Award winners were announced in the categories of comedy, cabaret, presentation for children, contemporary music, dance and physical theatre, industry, musicals, opera and classical music, regional touring and theatre. Below are the winners in the categories relevant to Dance, Cabaret, Physical Theatre and Musical Theatre. The full list of 2017 winners can be found HERE.
BEST CABARET PERFORMER: HOPE HAAMI, JUANITA DUNCAN, OFA FOTU, CRYSTAL STACEY, ALEXIS WEST, GHENOA GELA, LISA FA'ALAFI AND KIM 'BUSTY BEATZ' BOWERS – Hot Brown Honey  (Briefs Factory, Arts Centre Melbourne and Sydney Opera House
BEST PRESENTATION FOR CHILDREN:  JUMP FIRST, ASK LATER  (Powerhouse Youth Theatre and Force Majeure)


BEST REGIONAL TOURING PRODUCTION:  TERRAIN  (Bangarra Dance Theatre)
BEST COSTUME DESIGN: GREGG BARNES – Aladdin
BEST BALLET: BALLET PRELJOCAJ'S SNOW WHITE  (QPAC in association with Brisbane Festival)
BEST DANCE PRODUCTION: ATTRACTOR  (Dancenorth and Lucy Guerin Inc, with Arts Centre Melbourne, Asia TOPA, WOMADelaide and Brisbane Festival)
BEST CHOREOGRAPHY IN A BALLET, DANCE OR PHYSICAL THEATRE PRODUCTION: GIDEON OBARZANEK & LUCY GUERIN – Attractor


BEST MALE DANCER: KEVIN JACKSON – Nijinsky  (The Australian Ballet)
BEST FEMALE DANCER: LILIAN STEINER – Split  (Lucy Guerin Inc and Arts House)
BEST VISUAL OR PHYSICAL THEATRE PRODUCTION: SNAKE SESSIONS  (Branch Nebula, produced by Intimate Spectacle, toured by Arts on Tour)
BEST DIRECTION OF A MUSICAL: TREY PARKER & CASEY NICHOLAW – The Book of Mormon
BEST CHOREOGRAPHY IN A MUSICAL: JERRY MITCHELL – Kinky Boots
BEST FEMALE ACTOR IN A SUPPORTING ROLE IN A MUSICAL: ROBYN NEVIN – My Fair Lady
BEST MALE ACTOR IN A SUPPORTING ROLE IN A MUSICAL:  MICHAEL JAMES SCOTT – Aladdin


BEST FEMALE ACTOR IN A MUSICAL: ANNA O'BYRNE  – My Fair Lady
BEST MALE ACTOR IN A MUSICAL: CALLUM FRANCIS – Kinky Boots
BEST MUSICAL: THE BOOK OF MORMON  (ANNE GAREFINO, SCOTT RUDIN, IMPORTANT MUSICALS, JOHN FROST, Roger Berlind, Scott M. Delman, Jean Doumanian, Roy Furman, Stephanie P. McClelland, Kevin Morris, Jon B. Platt, Sonia Friedman Productions)

For all the Nominees in these categories please see our previous article.