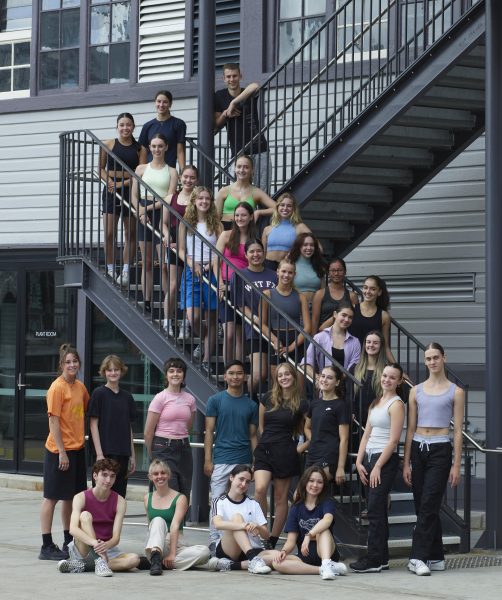 Sydney Dance Company
Pre-Professional Year 2023
Sydney Dance Company are thrilled to celebrate the tenth anniversary of its acclaimed Pre-Professional Year program and introduce the new faces of 2023.
"Sydney Dance Company's Pre-Professional Year has a growing number of graduates who are making their marks across the dance scene" Dance Australia on PPY Revealed 2022
Established by Head of Training Linda Gamblin in 2013, the Pre-Professional Year program fosters creatively astute and physically elite contemporary dancers and thinkers. The program has trained over 230 students since its inception, with an additional 60 aspiring professional dancers joining the course in 2023 – the largest cohort to date.
Designed with psychological and physiological considerations embedded in all areas of teaching and training, Sydney Dance Company's Pre-Professional Year engenders a safe space to embody knowledge and skill. Training as an ensemble, Pre-Professional Year students work with over 40 choreographers, teachers and company affiliates each year, gaining exposure to a diverse range of practices and movement philosophies from across the world.
Pre-Professional Year alumni have worked with over 40 companies around the world, including Ballet National de Marseille, Dresden Frankfurt Dance Company, Bangarra Dance Theatre, Chunky Move, Force Majeure, Stephanie Lake Company and Sydney Dance Company's professional ensemble.
Pre-Professional Year students complete a CUA51520 Diploma of Dance (Elite Performance) in their first year of training which is built upon in the second-year cohort that offers a CUA60120 Advanced Diploma of Professional Dance (Elite Performance) delivered through an auspice partnership with Australian Teachers of Dancing (RTO #31624).
Sydney Dance Company's Head of training, Linda Gamblin, said, "The environment that we've fostered is a unique one in the dance space, characterised by training that is as generous as it is expert. Each year I am astounded by the young individuals in this program, who collaborate, create and embody complex and diverse ideas with great awareness. Just as I envisioned at the outset of this program, technique is just the beginning."
Sydney Dance Company Artistic Director, Rafael Bonachela, said, "Every year, the tenacity, talent and good humour of our Pre-Professional Year students brightens the Studios. Watching their artistic, professional and personal development affirms the exciting future of contemporary dance in Australia and beyond."