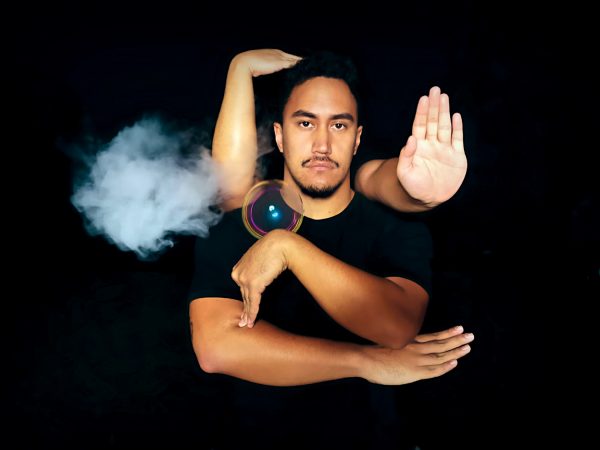 *POSTPONED*
Shaun Parker & Co's Innovation Bubbles Over
Public Invited to Free Bubble Interactive Workshops
Dance company invites public to participate in creative process
Independent Sydney dance organisation Shaun Parker & Company is once again pushing creative boundaries with its latest work in development, using bubbles as props! And, this time they are inviting the general public to take part in the creative process.
BUBBLE will be a unique, experiential performance that, true to its name, uses bubble art alongside contemporary dance to explore complex themes such as the genesis of the universe.
Artistic Director Shaun Parker has collaborated with Taiwanese Bubble Performance Master Mr. Su Chung Tai to create a unique concept that combines dance with innovative bubble technology. The mind-bending concept involves bubbles that can withstand the physicality of a dance performance to be at once part of the performance, and a hero of it.
With the assistance of chemical engineers, bubbles that can rest on objects and last up to six weeks have been created, something that the general public are being invited to witness for themselves in the lead up.
As part of the creative development process, Shaun Parker & Company will be holding free Bubble Interact community workshops in the City of Sydney and City of Ryde. These interactive workshops will showcase the exciting work-in-progress and participants can experience the mesmerising bubble art for themselves. Shaun and Tai will also look to gain inspiration from the publics' movements and interactions with the bubbles to further develop the performance.
During creative development periods in Taiwan and Sydney during 2020 and 2021, Parker and Su will explore bubble art and technology to create a work where both minimalist and epic sculptures are formed alongside outstanding singers and dancers.  This major new work, choreographed by Shaun Parker, is being created in conversation with members of Sydney's Australian – Taiwanese community.
You'll be blown away by the skills of Su Chung Tai, a true bubble maestro, who has broken four Guinness records and won the heart of people across the world. Su's collaboration with Shaun Parker, one of Australia's most celebrated choreographers, makes Bubble Interact an event that you and your family should not miss this March!
Bubble Interact is suitable for all age groups, offering children, youths and adults alike the chance to interact with this one-of-a-kind project.
The Bubble Interact workshops are supported by the City of Sydney and the City of Ryde. Further Bubble Interact workshops will be held in Parramatta in November 2020, supported by Parramatta Riverside Theatres.
BUBBLE INTERACT
Ryde Community Workshop
West Ryde Hall, 1A Station Street, West Ryde
Friday 27 March 2020
5pm, 6pm & 7pm (45 mins duration)
Sydney Community Workshop
Ultimo Community Centre, 40 William Henry Street, Ultimo
Saturday 28 March 2020
1pm, 2pm & 3pm (45 mins duration)