Dolly Parton Announces Australian Premiere of 9 to 5 The Musical
Sydney | April 2020
9 TO 5 THE MUSICAL is coming next year! The one and only Dolly Parton today announced that the smash-hit West End musical will have its Australian Premiere at the Sydney Lyric Theatre in April 2020. Tickets are on sale from Friday 13 September 2019.
This run-away success on the West End features a book by the iconic movie's original screenwriter Patricia Resnick and an Oscar, Grammy and Tony award-nominated score by the Queen of Country herself, Dolly Parton including her much-loved hit song, 9 to 5!
9 TO 5 THE MUSICAL opened at London's Savoy Theatre in January this year, initially for a 16 week season, and surpassed all audience expectations. It has been extended multiple times and is now selling for an open ended run.
The show was embraced by critics.
"PACKED WITH LAUGHS AS BIG AS DOLLY'S PERSONALITY" – Daily Mirror
"THIS IS ONE 9 TO 5 YOU'LL WANT TO DO AGAIN AND AGAIN AND AGAIN" – The Sun
"A WARM-HEARTED, FEMINIST RALLYING-CRY FOR A PINK-COLLAR REVOLUTION" – The Telegraph
"I am beyond excited to be bringing this show to Australia," said Dolly Parton. "The response from the UK to 9 TO 5 THE MUSICAL has been incredible. The overwhelmingly positive fan reaction to this universal story tickles every rhinestone on my body! I can't wait for more people throughout Australia to have a good ole singalong, and the time of your life."
Inspired by the 1980s hit film of the same name, 9 TO 5 THE MUSICAL tells the story of Doralee, Violet and Judy, three workmates pushed to boiling point by their sexist and egotistical boss. Concocting a plan to kidnap and turn the tables on their despicable supervisor, will the ladies manage to reform their office – or will events unravel when the CEO pays an unexpected visit? Brought to you by Dolly Parton herself, this hilarious musical is about teaming up, standing up and taking care of business!
As well as the musical's hit West End season, Dolly – who received both a Tony nomination and a Grammy nod for the original music she composed for its Broadway run in 2009 – has seen the musical travel around the world. The timeless story launched a North American tour in 2010-11, a UK tour in 2012-13 and again in 2017, a Brazilian tour in 2015, and a German tour in 2016 and again in 2018.
9 TO 5 THE MUSICAL is produced in Australia by John Frost, Suzanne Jones and Ambassador Theatre Group Productions.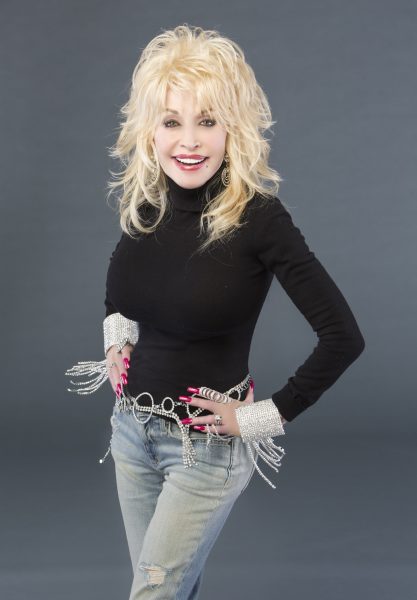 Dolly Parton is the most honoured female country performer of all time. Achieving 25 RIAA certified Gold, Platinum, and multi-Platinum awards, she has had 26 songs reach No. 1 on the Billboard country charts, a record for a female artist. She has 41 career Top 10 country albums, a record for any artist, and she has 110 career-charted singles over the past 40 years. In 2014 the RIAA recognized her impact on recorded music with a plaque commemorating more than 100 million units sold worldwide – and in 2016 her No. 1 album Pure & Simple, which topped the Billboard Top Country Albums and Americana/Folk Albums charts and debuted at No. 1 in the US, Canada, UK and Australia, added to that massive tally. She has garnered eight Grammy Awards, including a 2017 win with Pentatonix for their collaboration on her iconic 1974 hit "Jolene"; ten Country Music Association Awards including Entertainer of the Year; five Academy of Country Music Awards, also including a nod for Entertainer of the Year; four People's Choice Awards; and three American Music Awards.
In 1999, Parton was inducted as a member of the coveted Country Music Hall of Fame. In 2008 Parton launched her return to touring on a global scale with Backwoods Barbie World Tour, the first of many sold-out arena tours, returning her to Billboard Boxscore's Top 10 Country Tours of the Year. Her 2016 movie Christmas Of Many Colors: Circle Of Love was nominated for an Emmy for Outstanding Television Movie. In 2017 Parton released her first children's album, I Believe In You, on Dolly Records through her partnership with Sony Music Nashville; the project's proceeds benefit The Dollywood Foundation's Imagination Library, a non-profit that since 1996 has provided more than 100 million books to children from birth to five years of age in the United States, Canada, Australia and the UK.
In 2018, Parton received her first two Emmy Awards as the organization recognized her lifetime of giving with the Governor's Award and the award for Best Community Service Program lauding her 2016 telethon Smoky Mountains Rise, which raised more than $13 million for her My People fund that provided financial assistance to victims of massive wildfires in Gatlinburg, Tenn. Parton is currently collaborating with producer Linda Perry on the soundtrack for the film Dumplin' starring Jennifer Aniston and Danielle MacDonald with Parton as the executive producer. And Parton's Dixie Pixie Productions is partnering with Warner Bros Television to produce a series of television films to premiere on Netflix in 2019. Parton is poised for a busy year ahead, as NARAS announces that she will become the first Nashville-based artist honoured as Grammy MusiCares Person of the Year during Grammy Week 2019. Next year will also mark the 33rd anniversary season for Dollywood, her theme park in Pigeon Forge, Tenn., which since 1986 has hosted more than two million visitors annually.
#9to5AU
9 TO 5 THE MUSICAL
Sydney Lyric Theatre, The Star
From 21 April 2020
Bookings:   ticketmaster.com.au or 136 100