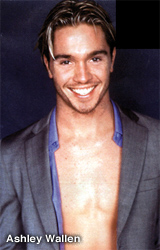 Three huge dance based Television ads have been filmed in Sydney in the last few months, with each job employing over 20 local Sydney dancers.
New Idea was shot locally at Fox Studios on a huge budget with Dancers Stephen Tannos, Hilton Denis, Tracey Morley, Kane Bonke, Taylor Anthony, Grace Stewart, Chanel, Troy Harrison, Angelique Cassimatis to name a few.
The promo for SYTYCD Season 3 mentioned in the below post.
Also shot in Sydney in January at the amazing Strickland House in Vaucluse, was a TVC for the Japanese Company, Kirin. Once again 20 Sydney dancers were employed, Marko Panzic, Amy Campbell, Eli Crawford, Daniel Garofali, Alicia Papadopoulos, Dion Bilios, Kane Bonke, Lauren Hughes, Kass Meister, Leighton Sharpe made up some of the dancers.
Jason Coleman's NY Eve gig at the Sydney Opera House was a great way to start 2010 for 30 Australian dancers. SYTYCD contestants took up most of the jobs with a few seasoned professionals creating an amazing pool of talent. BJ, Hilton, Penny, Camilla, Kate, Charlie, Talia, Ben, Amy, Stephen, added with Jaclyn Seymour, Kane Bonke, Zoe Trilsbach, Rosa Aguis, Tracey Morley, Ashley Evans, Antony Ginanadjar, Simon Lind, Troy Phillips, Morgan Choice, Kay lee Yee, Jesse Rassmussen, Mitchell Hicks, Jennifer Craddock and Anjula Kelly-Nair were just some of the dancers who rang the New Year dancing on stage with Sydney beautiful Harbour as the back drop.
GUESS WHO
Which uber fabulous, famous pop star is playing a local club gig in the next couple of months, unfortunately they are bringing their own dancers?
SHHHH….
Chinese whispers are saying that after touring with Fame the Musical in 2010, SYTYCD 2009 Winner Talia is heading off to Canada to join a ballet company.
BORN TO SUCCEED
Queensland born male dancers/choreographers are taking over the world. Ashley Wallen continues to dominate the world filming a secret project in Brazil in January with a Hollywood superstar.
Zac Brazenas is currently performing all over the USA with Jennifer Lopez promoting her new single and Shannon Holztaphel resume continues to grow shooting TVC's for the clothing label Gap (choreographed by Ashley Wallen), and is the lead dancer in a Butter TVC that's stars, Megan Mullally, who played Karen on, Will and Grace.