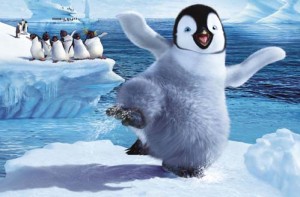 By Kane Bonke
Melbourne based commercial dancer Troy Phillips is currently working with actors from Australian soap Neighbours. There is huge dance based story line in the works.
Happy Feet 2 was launched this week at Sydney's Fox Studio's. Dancers Tracey Morley, Penny Martin, Simon Lind, Kane Bonke, Jacki Hanson Seymour, Kate Wormald Leopold, Michelle Hopper Doyle, Mitchell Hicks, Lee Anne Cherny and Jesse Rasmussen were on hand to lend their Happy Feet.
Dancer Leighton Sharpe is the featured in the latest TVC campaign for Berocca. He is supported by SYTYCD Top 20, the TVC feature heavily during the shows air time.
Will Sabin is currently in Singapore. Launching a new Casino, with Singer Prinnie Stevens backed by Chantel Curmi and Mary Luangkhoth. You can also catch Will Sabin productions at Nevermind on Oxford Street every Friday Night featuring hot Sydney commercial dancers.
If you're watching the film Nine, keep your eyes out for Aussie dancer Shannon Belcastro.
Squared Division are blazing a head of the pack with every gig they touch turning to gold. If your dancer just starting out be nice to these boys!!!
Kate Wormald and Demi Soron are the faces for Norsca deodorant; you can see the girls dancing up a storm in the latest TVC campaign.