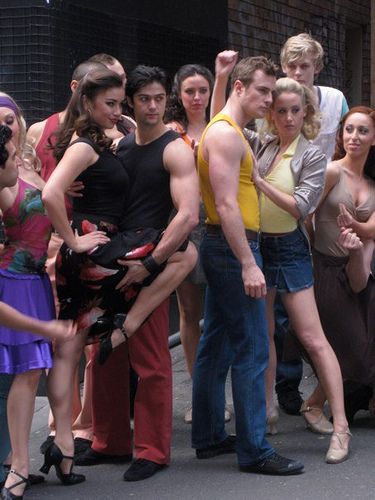 After a successful stint in Sydney West Side has moved to Melbourne to give them a bit of 'America'.
The cast took to the streets to really get their heads in the characters in a recent photoshoot. They are all about keeping the show authentic although audience members have commented that it's hard to picture the show as it use to be due to the young casting of the ensemble.
For more info on the show check out the website http://www.westsidestorythemusical.com.au
On a very happy note DanceLife would like to congratulate cast member Nigel Turner-Carroll and his wife Monique on the birth of their daughter Ruby June!