Marcia Hines will return to the Disco and Boogie Wonderland
Aus & NZ Tour
The award winning hit show VELVET is returning for an Australian and New Zealand tour in 2017. A sell-out success over the past two years at the 2015 and 2016 Adelaide Fringe Festivals, Edinburgh Fringe, Brisbane Festival, Sydney Opera House and CUB Malthouse Theatre in Melbourne, VELVET is back to dazzle audiences in new cities as far afield as Perth, Hobart, Darwin and Canberra. Venues and dates will be announced soon.


Director Craig Ilott has created a hedonistic world, pitting dazzling acrobatics against disco divas as this sexy, spectacular, sparkling and slightly sadomasochistic show channels the original Studio 54 nightclub. The international ensemble of circus, cabaret and music talent return in 2017: dreamy muscle man Stephen Williams, hula boy extraordinaire Craig Reid, acrobatic wunderkind Mirko Köckenberger, sizzling aerialist Emma Goh and musical director and mix master Joe Accaria, alongside the legendary diva Marcia Hines.
Two new cast members will join VELVET for the 2017 tour: actor/singer Tom Oliver will play the young ingénue who slips behind the red velvet rope at the glamorous nightclub that is VELVET; while Kaylah Attard joins returning cast member Rechelle Mansour as the two sassy sirens.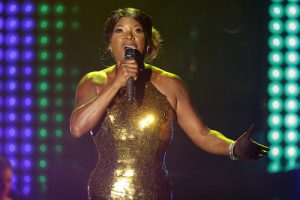 VELVET shocks, surprises and scintillates at every turn. It's a party, it's electrifying, and it's exhilarating disco soundtrack never lets up from the opening moment. Each performance invites the audience into an intoxicating glitterball world where the performers and the audience walk the fine line between the romantic and the audacious. VELVET is a fantastic sensory overload – funky, fresh, fun and sexy.
"VELVET completely redefines cabaret as a disco inferno … shocks, surprises and scintillates at every turn. Each and every act had the audience roaring with delight." – Adelaide Advertiser
"If you've a penchant for disco, sequins, or a damn good show, look no further. Just leave your inhibitions at the door." – RipItUp.com
"A winning mix of nostalgia, dance music and circus twizz." – Sydney Morning Herald
"One of the most exciting, engrossing and intelligent pieces of theatre I've seen this year." – Daily Review

WATCH VELVET HERE!