Celebrating the Diversity of World's Dance in Australia
July 15th & 19th
Bollywood, African, Middle East, Latin American, Colombian, B-Boys, Hollywood and more!!
UNIVERSAL CARNIVALE will celebrate and feature the most delicious and exquisite dance rhythms from across the globe that represent Australia today!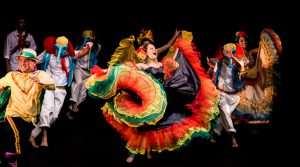 The show will present, showcase, display and represent the true cultural diversity in Australia through dance, and also demonstrate the ethnic tolerance and celebration that exists here in Australia.
UNIVERSAL CARNIVALE is set to be a show of passion, glamour and beauty with the most amazing dance ensemble of vibrant, colourful, upbeat and celebratory rhythms from around the world including items from South and Latin America, Bollywood, Middle East and Africa that includes glamorous costume changes plus the hottest beats for a celebration.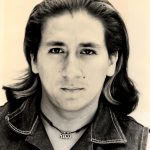 Ritchie Ramos is the event organiser who first trialled the event in late 2016. Ramos, a self-trained street dancer who moved to Australia from Peru in 1987, became a successful hip hop teacher in the 90's and 2000's working at studios like Brent Street and Sydney Dance Company, before eventually moving behind the scenes of the industry. Frustrated by the lack of diversity shown in Australian dance and the media, Ramos first put together his own dance troupe called Seven Flavours many years ago to specifically represent different cultures and the styles and genres of dance within these cultures. Ramos says he was originally inspired to create UNIVERSAL CARNIVALE by a friend whom migrated from Colombia and has dedicated her life to fundraising while also promoting cultural and folkloric dance while teaching the diverse Australian population.
"Not so long ago a corporate client from overseas asked me to present a featured Australian dance show on stage that was traditionally Australian and would showcase Australia to the world, but as much as they loved this, they did not want anything Aboriginal as they had already seen that on their trip," said Ramos.
"Thinking very hard and trying to crack my brain, I realized all of a sudden that unfortunately here in our beautiful home of Australia there is no traditional cultural costume, no traditional cultural song, no traditional cultural dance and many typical things alike do not exist here that represent ALL Australians. Australia is purely made and composed from all of the other cultures from around the world who live here right now and migrated in the past."
"So right there and then it clicked to me that a concept show like Universal Carnivale would represent all the rich, beautiful and glamorous cultural diversity that exists in Australia with lots of colour and razzle dazzle!"
The show also stars multi-award winning dance champions Aric, Masha, Luda and Csaba as seen on national TV shows alongside an exquisite array of performers including the Colombian Cultural Folkloric Organization.
Watch a taste of UNIVERSAL CARNIVALE here:
UNIVERSAL CARNIVALE
Saturday 15th July 2017 – 1 show only @ 8pm
Bankstown Sports Club, 8 Greenfield Pde, Bankstown
Tickets: www.bankstownsports.com or Ph: (02) 9722 9888
Saturday 19th August 2017 – 2 shows @ 7pm & 9.30pm
The Juniors Kingsford, 558a Anzac Pde, Kingsford
Tickets: www.thejuniors.com.au or Ph: (02) 9349 7555