'Undone'
Concept Dance Film Launched Online

The genre of dance films continues to fascinate and grow. Dancer and film maker Brayden Harry has released his captivating short dance film Undone online via YouTube. 
Undone explores the themes of transformation, restriction, freedom and how one's individual experience can impact an entire society. The film takes the audience on a journey throughout a world of corruption, shown through the perspective of an innocent individual as she is caught up in the ways of a dystopian community.
Featuring Cassandra Spilling as the lead and Pete Evans in a supporting role, the film consists of dance sequences including a duo, trio and a cast of twenty dance extras. The contemporary fusion style of dance captures the distorted, curious and dominative nature of the dancers who inhabit where the film is set.
Filmed over two days, utilising an abandoned building and a film studio, a cast and crew of forty-five people worked to create the story of Undone.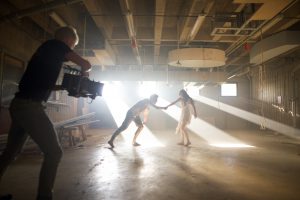 Undone aims to leave viewers captivated and thought provoked both to their own lives and the future of the main character.
Brayden Harry, from Sydney, began his training in dance as a child in a number of styles including Hip Hop, Contemporary, Jazz, Ballet, Tap, Acrobatics and Musical Theatre. Throughout his teenage years he also trained in acting and singing, whereby he featured in many short films and theatre productions. His passion for film lead him to study the production side of the industry giving him qualifications in Film and TV.  With experience both behind and in front of the camera, Brayden has worked alongside artists including The Veronica's, Guy Sebastian, Delta Goodrem, Nathaniel, Emma Louise, Alfie Arcuri and Tonight Alive.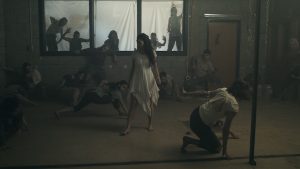 He wants to continue to create works that are are both visually spectacular and conceptually dense, leaving audiences thought provoked, educated and inspired.
Undone is written, directed and choreographed by Brayden Harry; produced by Joseph Vasey; filmed by Harri Gilbert; edited by Caleb Gonzalez; with music composed by Nik Karlin.
For further information, contact Brayden at braydenharrymail@gmail.com.
Watch Undone now!!