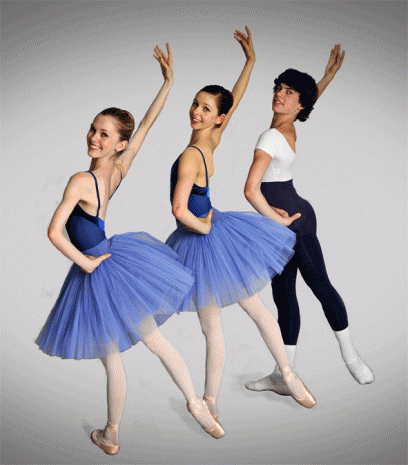 We always love hearing these stories at DanceLife! Let us know what's happening at your dance institution. Email us at info@dancelife.com.au
Zoe Roberts and Emily Smith have been accepted into Graduate Year at The Royal Ballet School, London – commencing in September this year. A great honour, both are students of the Tanya Pearson Classical Coaching Academy.
Zoe Roberts was accepted whilst on the Annual European Audition Tour recently – and was also offered a place in a Junior Company – and Emily Smith was selected from her performance at the Prix de Lausanne in January.
Zoe Roberts (17 yrs, Bronte) was a finalist in last year's SODA Senior Classical Ballet Scholarship and a semi-finalist at the International Genee Competition in Singapore.
A semi-finalist in this year's Prix de Lausanne, in 2009 Emily Smith (18 yrs, Mosman) was the winner of the Sydney Eisteddfod Senior Classical Ballet Section (17 years); a finalist in the International Genee Competition in Singapore, as well as a finalist in the Youth America Grand Prix, where she was offered several scholarships.
"I am thrilled for both students and feel humbled by Gailene Stock, Director of Royal Ballet School's belief in our training to accept these two students directly into Graduate Year" said Mrs Pearson.
Evan Loudon (16yrs, Seaforth) has also been accepted into First Year of The Royal Ballet School where he will commence in September. A finalist in last year's Sydney Eisteddfod Robert & Elizabeth Ballet Scholarship and the SODA Intermediate Classical Ballet Scholarship, Evan received the Silver Medal at the Cecchetti Lucy Saranova National Ballet Competition. In 2009 Evan was also a finalist in the junior division of the Youth America Grand Prix.