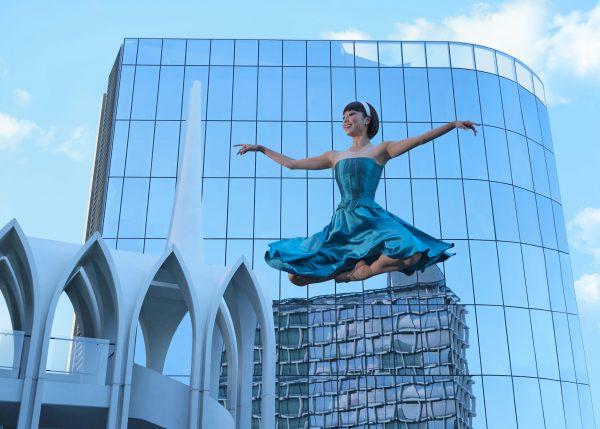 Septime Webre's Alice (in Wonderland) Returns to His Majesty's Theatre
West Australian Ballet
After a rambunctious, award-winning Australian Premiere season in 2019, West Australian Ballet are set to take another trip down the rabbit hole as Septime Webre's ALICE (in wonderland) returns to His Majesty's Theatre in Perth from 6 May.
The family-friendly Classical Ballet, which stays true to Lewis Carroll's historic book, is a behemoth production, with 214 bedazzling costumes designed by Cirque du Soleil Costume Designer Liz Vandal, 166 props used every show and over 200 lighting cues alone in the two-hour performance.
"The elation seen on the more than 20,000 audience members in 2019 shows the happiness the arts bring, and ALICE is an amazing production that we had to bring back," said Aurélien Scannella, Artistic Director of West Australian Ballet.
"Our dancers will fly, both in their jumps and metres in the air with the Flying by Foy system. This is more than a ballet."
Created by Hong Kong Ballet's Artistic Director, prolific American Choreographer Septime Webre, West Australian Ballet's staging of ALICE (in wonderland) in 2019 won Best Dance Production and Best Female Dancer for Principal dancer Chihiro Nomura at the Performing Arts WA Awards.
The Fly system for this season is being installed by Las Vegas' Flying by Foy, world leaders in aerography training and effects who have designed sequences for stars like Beyoncé, and the Billy Elliot and Tarzan productions. Their rigging for this production includes a tandem bicycle ridden by Tweedledee and Tweedledum and an amazing 'growth' scene for the titular character.
Along with the already exciting production is Puppet Designer Eric Van Wyk's gigantic creation, the dangerous Jabberwock. The puppet, which is over five metres in length when on-stage, is operated by seven dancers as it threatens Alice and her friends in Act II.
A co-production with Webre's Hong Kong Ballet, ALICE received acclaimed reviews with The West Australian giving the production an extremely rare five stars, saying "You would be mad to miss a trip down this rabbit hole full of fun and oodles of frivolity."
West Australian Ballet also highlight the support of its private donors who were critical in bringing ALICE to life for all of WA. Tickets are already flying out the door, so don't be late! ALICE (in wonderland) is showing from 6 to 21 May at His Majesty's Theatre: waballet.com.au/alice
ALICE (in wonderland)
Perth – His Majesty's Theatre
From 6 – 21 May 2022