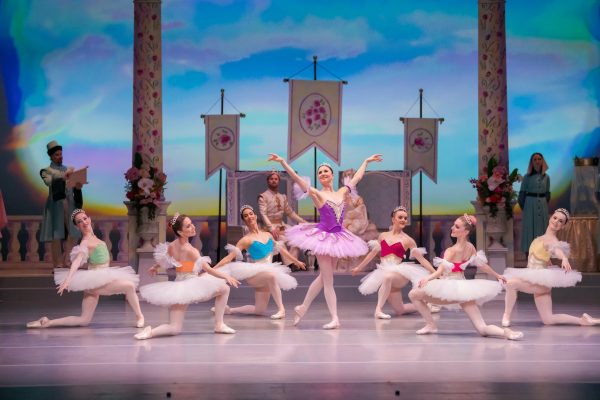 Watch Royal New Zealand Ballet Live in Your Living Room
Available to Watch Online, July 16 – 22
Don't miss your chance to see Princess Aurora and Prince Désiré waltz through your living room this week.
Royal New Zealand Ballet have brought back this beautiful and classical favourite for you to watch on your very own screen until Thursday 22 July.
Once upon a time, in an enchanting kingdom, a princess was born…
The Sleeping Beauty is the quintessential classical ballet, and soon, Aurora will be waltzing across screens around New Zealand, Australia and worldwide!
Watch from the comfort of your living room for an evening (or morning!), with Tchaikovsky's gorgeous orchestral score, it spills over with fairies, handsome princes and, at its heart, an enchanting princess.
A timeless classic that is perfect for all the family. Take your front row seat in the lounge, bed or wherever you choose, and experience this spectacular delight.
The fairy-tale of The Sleeping Beauty sees Aurora, a beautiful young woman, that is blessed by fairies and protected from the evil beyond the castle walls until her 16th birthday when her world is shattered by the malevolent Carabosse. Saved from certain death by the kindly Lilac Fairy, she and her kingdom slept for a hundred years, until woken by a brave and handsome prince.
Make a cup of something special, gather the family (or indulge on your own) and enjoy this most beloved of ballets from the comfort of home.
Available worldwide, share with your friends and whānau around the world. Recording is of the Opening Night Wellington cast.
THE SLEEPING BEAUTY by Royal New Zealand Ballet
Available to Watch Online | July 16 – 22
Buy Now from just NZ$15:  rnzb.org.nz