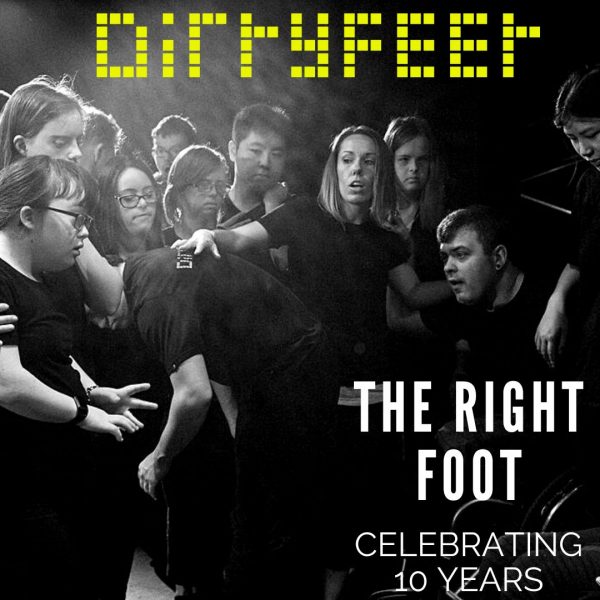 The Right Foot
DirtyFeet
Join DirtyFeet for a celebratory performance commemorating 10 Years of delivering The Right Foot Community Workshops for artists with and without disabilities.
This event will showcase the culmination of 6 contemporary community dance workshops led by Chris Bunton and Gabriela Green-Olea, with the support of the DirtyFeet team, Sarah-Vyne Vassallo, Zoe Morgan, Renata Commisso, Rebecca Savage, Anneliese Kirk, Amy Flannery and Lenny Rosario. There will also be performances from our other remarkable programs celebrating our invaluable 10 year history of The Right Foot.
WHEN:
Sunday 4 December 6pm
Running time approx 60mins
VENUE:
Monkey Baa Theatre
ARA Darling Quarter Theatre, Terrace 3, 1-25 Harbour St, Sydney NSW 2000
TICKETS:
$25 general
$15 members/elders
$0 companion Card Holders and children under 5
Each ticket purchased (https://www.dirtyfeet.com.au/the-right-foot-box-office) will be entered into our lucky door prize with the chance to win a Digby Webster artwork, PnV Wine and Young Henry Newtowner.
COMMUNITY TICKETS:
Times are tough and we don't want you to miss out on TRF. If finances are tight, pay what you can via this link https://www.dirtyfeet.com.au/donations
REFRESHMENTS:
Join the DirtyFeet artists and team after the event for a drink and snack to celebrate.
BOOK NOW:
https://www.dirtyfeet.com.au/the-right-foot-box-office
Online bookings close 1hr prior to performance. Tickets available at the door.