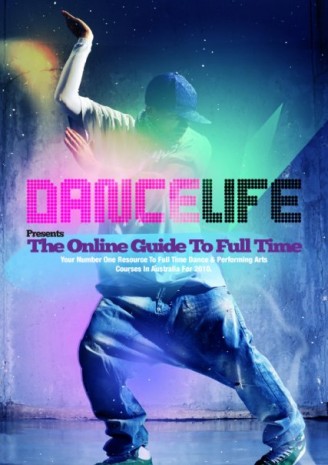 In this guide you will find a huge amount of information regarding dance and performing arts courses being offered throughout Australia for 2010.
Whether you are about to complete your final year at high school or are thinking about a change in your career, our guide will give you what you need to make that all important decision.
CLICK ON THE IMAGE ABOVE TO DOWNLOAD THE GUIDE.
AND CLICK DOWNLOAD WHEN THE PAGE OPENS.
If your using Acrobat Reader, Remember to goto VIEW in the menu bar, PAGE DISPLAY > TWO-UP. Make sure you click VIEW > PAGE DISPLAY > SHOW COVER PAGE DURING TWO-UP aswell, just so the cover is on its own page.
CLICK ON THE BOX BELOW TO VIEW THE GUIDE AS A BOOKLET ONLINE.