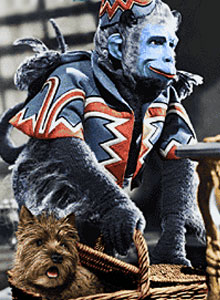 Apparently the amazing flying monkey's that go over the audience in Wicked have been cut from the show when it moves to Sydney next month due to OH&S issues. Although it's neither here or there for us there are a lot of people that look forward to that moment in the show! Anyway it's great to see Wicked having a new website!
Check it out here! www.wickedthemusical.com.au. Get your tickets Sydney.
Wicked opens on 5th September.