Contemporary Show Coming To Australia
The collidEdance Intensive is being brought to Australia by the one and only Erica Sobol.
Erica is a well know contemporary choreographer from Los Angeles bringing her talent and skills to put on a raw contemporary show for our own Australia dancers to be a part of.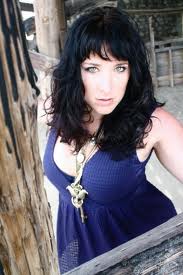 Erica Sobol is a Los Angeles original, born and raised in the city. After high school, she moved to New York City to pursue a career in the performing arts. There Erica earned a BA in dance-theatre from Barnard College at Columbia University and began her professional dance training at Broadway Dance Center. She also began her teaching career in New York, serving as a faculty member at Manhattan's Peridance.
Erica has contributed works to Gay Pride NYC, Traffic (Tessandra Chavez, dir.), the Broadway Dance Center Performance Outlet, Carnival: a choreographer's ball (in New York and Los Angeles and Sydney), the EDGE Annual Show, and many others… And Erica was handpicked in 2011 as a finalist for the prestigious Capezio ACE award.
She has worked as a master instructor at several dance studios and festivals all over the world, including Broadway Dance Center in New York, BDC in Tokyo, Pineapple in London, Harmonic in Paris, FnF in Poland (alongside world famous hip hop choreographers Luther Brown, Kevin Maher, Tucker Barkley, Tony Czar, Ian Eastwood, Nick DeMoura, and others), DiAmbra in Stockholm, Skip on Guam, and Mediterranean Dance Festival in Italy (alongside choreographers and dancers from Madonna (World Tour), Bat Sheva Dance Company, Nederlands Dans Theater, Kidd Pivot, and more). Erica is on faculty at the Edge Performing Arts Center.
Erica Sobol is the founder and artistic director of collidEdance, an ever-evolving professional dance company dedicated to blurring the line between dance and theatre. The company's Brooklyn, NY debut in 2004 received rave reviews and enjoyed five straight sold-out performances. collidE is now based in Los Angeles. And thriving! It's West Coast debut, in Hollywood in 2008, brought four packed houses down! collidEdance continues to make and perform groundbreaking dance, to inspire audiences worldwide.
Erica has appeared in Dance Teacher Magazine and in Dance Spirit Magazine. She and her work have been praised in multiple art and travel blogs. And collidEdance was featured in Dance Spirit Magazine's "The Higher Ed Issue" as one of eight most desirable companies for post-competition dance life, leading the way in this professional dance phenomenon.
The CollidEdance Intensive will run for 6 weeks in Australia. It will be hardcore training with Erica Sobol herself.
4hours/day. 5days/week. 3 weeks in Melbourne and 3 weeks in Sydney. Training will include: conditioning and body awareness, stretching/strengthening, jazz and contemporary technique, partnering, improvisation, combination classes with emphasis on athleticism, musicality, and style, collidEdance repertory rehearsals, and new work creation.
The most exciting part of the program is that it will conclude not only a show in Sydney but also Melbourne.
The Sydney show will be available to be seen the end of May 2013 and the Melbourne show will be either end of may of first week of June 2013.
This is a very rare opportunity for either the dancers themselves to be a part of or for our young dancer, family and friends to be able to come and see the talent that we have in Australia from one of the best Choreographers who is well known and respected all over the world.
Keep your eyes and ears peeled for more updates on the show and On Sale tickets.
Audition dates are shown below along with some YouTube links of just a small amount of the incredible work Erica has created.

MELBOURNE MARCH 16TH – 6PM @ MAPA
SYDNEY MARCH 17TH – 7PM @ TRIPLE MENACE
http://www.youtube.com/watch?v=5ITsJ4O1Wxg&list=UUXcYcmh22QuGOKGMFqoobzQ
http://www.youtube.com/watch?v=cVx50vIbbXY&list=UUXcYcmh22QuGOKGMFqoobzQ&index=4
http://www.youtube.com/watch?v=jqA8devCxpA
http://www.youtube.com/watch?v=tNvEW58hwrk&list=UUXcYcmh22QuGOKGMFqoobzQ
http://www.youtube.com/watch?v=VT0vaKs0oz8&list=UUXcYcmh22QuGOKGMFqoobzQ
Article written by Renee Ritchie who is currently training and working in LA!