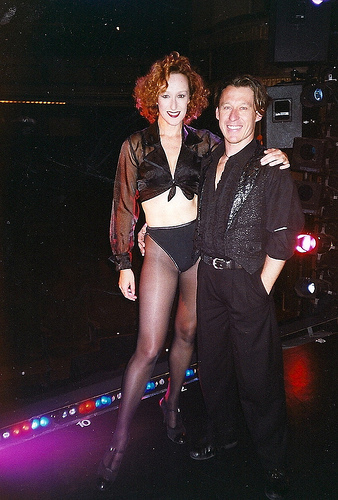 Hi and Welcome,
When DanceLife asked for contributors to their 2011 Newsletter we were very excited. You see we have both been in the industry for over 25 years, and we have gained a lot of experience " treading the boards '. But for a while now we have been thinking that there is a "Void in the Business ".
There are a lot of younger people who are training or have trained for years and have the performance ability but not necessarily a hands-on knowledge and experience of the industry. We want to help make a change.
They say there are two words in Show Business.
SHOW & BUSINESS.
To succeed you have to achieve your highest potential in both!
So. How do you get the skills and tools required to attain a professional career, and then to sustain it for the long term?
Over the upcoming Blogs we are going to share with you some of our experiences in the Business and give you a few valuable inside tips.
We are also excited to announce a Mentoring Program that is here to give you support and encourage you to reach your full potential
There will be a designated website and Facebook page where you can access lots of info about the different aspects of Show Business – from performing to producing, and everything in between.
And if you have a question you will be able to ask our team and we can advise you on the" who, what and how" to achieve what you need.
In the meantime, if you are interested in knowing more about mentoring please send us an email at info@kermondcreative.com.au or anything else about us you can check out www.kermondcreative.com.au or http://www.candymanshow.com.au
Till next time enjoy the BUSINESS OF SHOW.
Wayne and Katie Kermond
PS: Wayne is an award winning "triple threat" Performer who has more recently turned his hand to Conceiving, Writing and Directing shows, including his own award winning show Candy Man.
Whilst Katie started as a Performer ( they met in Westside story), over the last few years she has been getting into the "Business side of Show" with Producing, Managing and Staging Corporate Events as well as their own Shows.