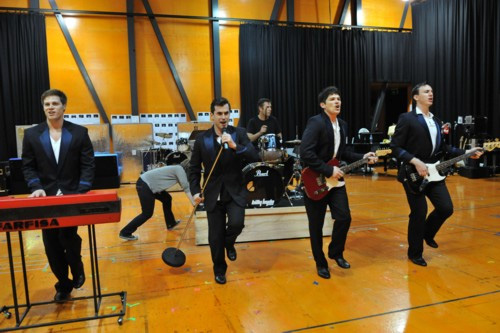 Jersey Boys is opening tomorrow night at The Princess Theatre in Melbourne. The boys have been working hard over the last few months to get the show in top condition and to impress the overseas Creative Team that are here for the big opening. Jersey Boys are opening at a time when theatre is going great in Melbourne. With the huge success if Wicked and good box office numbers for Avenue Q this show is bound to be successful.
No news yet on whether the show will tour after Melbourne. They are just focusing on this season first.
Good luck to all the cast and crew for tomorrow night!