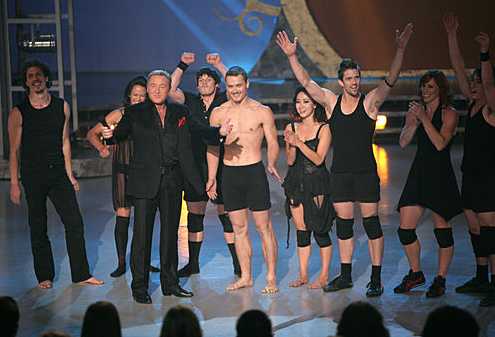 DanceLife announced earlier in the year that Channel Nine secured the rights to Superstars of Dance well now they're actually going to air it, starting on Wednesday night at 7.30pm.
Channel Nine announced in January the acquisition of the electrifying new series, Superstars of Dance, from the makers of the world's biggest hit TV shows – American Idol and So You Think You Can Dance.
Superstars of Dance brings together dance teams from eight countries – South Africa, Russia, Ireland, Argentina, China, India, USA and Australia – to compete in the biggest international television dance competition ever, to claim the title of the best dancers in the world.
Each country's team will feature a soloist, duet, group of dancers and a coach – who will compete against each other in various dances from traditional to contemporary.
Irish dancing phenomenon, Michael Flatley, will host this thrilling new entertainment show, which premieres in the United States today.
Says producer Nigel Lythgoe, "This is the most challenging and exhilarating project I've ever done. Nothing of this magnitude has ever been attempted before on television. We are bringing to television different cultural styles of dancers – each performer the best in their genre – and the sheer mosaic of styles and energy is going to be nothing short of awe-inspiring."
Nine's Head of Acquisitions, Les Sampson, said: "Despite very competitive bidding from all the local commercial networks, we are thrilled to have added this exciting new series to Nine's slate for 2009. Taking into account its producers and format, it's sure to be a massive hit with audiences in Australia and internationally."
Superstars of Dance is from Big Red 2 Entertainment. Nigel Lythgoe (American Idol, So You Think You Can Dance) and Simon Fuller (American Idol, So You Think You Can Dance) are the executive producers.