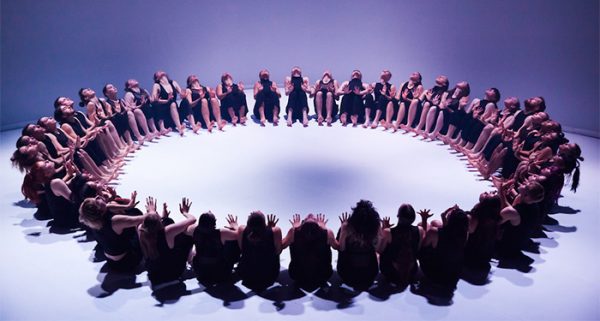 "Colossus" by Stephanie Lake
Sydney Dance Company
Don't miss Sydney Dance Company's talented Pre-Professional Year students performing Stephanie Lake's renowned work Colossus at New Annual festival in Newcastle this Friday and Saturday!
★★★★★ "Thrilling and frightening and entirely unforgettable. A monumental talent." Timeout
A riveting and hypnotic dance work that explores relationships between the individual and the collective, Colossus features 50 dancers performing as one.
From darkness they emerge, a dizzying mass of pulsating bodies. The push and pull of humanity is embodied by this heaving throng of life, but can a crowd be more than the sum of its parts? As complex patterns ripple through the flood of figures, a single movement triggers a chain reaction wheeling the fragile whole from chaos to order.

Colossus
New Castle

– Civic Centre
Fri 23 & Sat 24 September