Monty Python's Ridiculous SPAMALOT
Cast Announcement for Sydney Premiere + Extended Dates
Lovingly ripped-off from the classic film comedy Monty Python and the Holy Grail, SPAMALOT re-tells the legend of King Arthur and his Knights of the Round Table. Guided by the fabulous belting diva The Lady of the Lake, the knights battle their way past various cows, killer rabbits, and French people in pursuit of claiming the legendary Grail. The book and lyrics are written by Python's Eric Idle.
Monty Python's SPAMALOT was a smash hit in both New York and London, and won the Tony Award for Best Musical. Now the show comes to Sydney for the very first time, in a production that re-defines the word 'epic'. Really, really re-defines it.
The cast have been announced for this show which opens at The Hayes on March 6th. SPAMALOT will feature Marty Alix, Blake Appelqvist, Cramer Cain, Rob Johnson, Josie Lane, Aaron Tsindos, Jane Watt & Megan Wilding.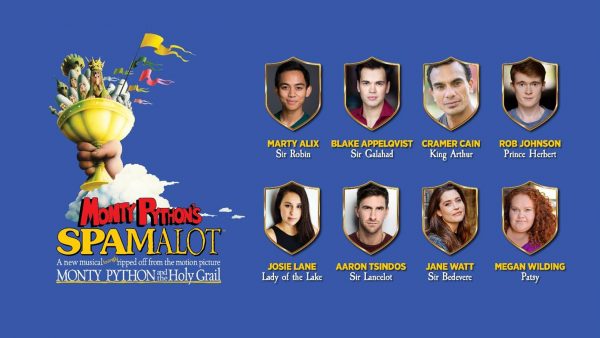 A diverse, cross-gender cast of heroic/foolish actors (and their assistant stage manager) embrace the satirical, home-made spirit of the original movie and the Monty Python TV series, enlisting the help of some carefully-chosen backdrops, a CD player, and – when all else fails – a large dose of meta-theatrical humour. From the minds of the director (Richard Carroll) and choreographer (Cameron Mitchell) of 2017's smash-hit Calamity Jane – audiences should hold on tight, expect the unexpected, and Always Look on the Bright Side of Life.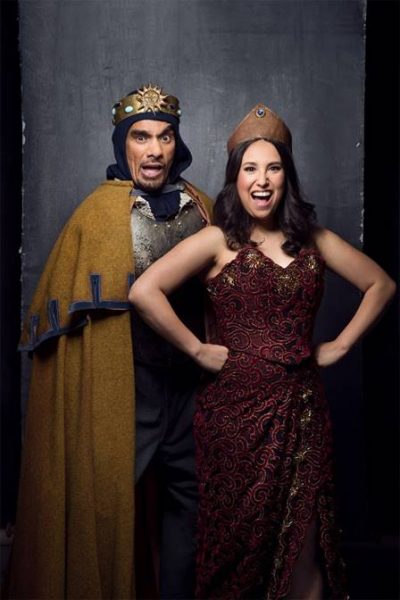 "I'm really excited to mount this brand new production of Monty Python's Spamalot – the anarchic, rule-breaking, hilarious world of Python is such a great fit for the Hayes", said Director Richard Carroll."  "I'm especially excited to take the raucous meta-theatrical language we created in our production of Calamity Jane, and push it even further in this show. Plus, in 2019 we know that comedy knows no racial or gender barriers, and I'm excited to see a new generation of diverse performers (including some gender-swapped casting) bring new life to this beloved material. Thanks to the audience, it will be different every night – which I believe is what makes theatre so exciting."
SPAMALOT
From March 6th – April 13th
The Hayes Theatre Co, Potts point
Bookings: www.hayestheatre.com.au or phone 02 8065 7337