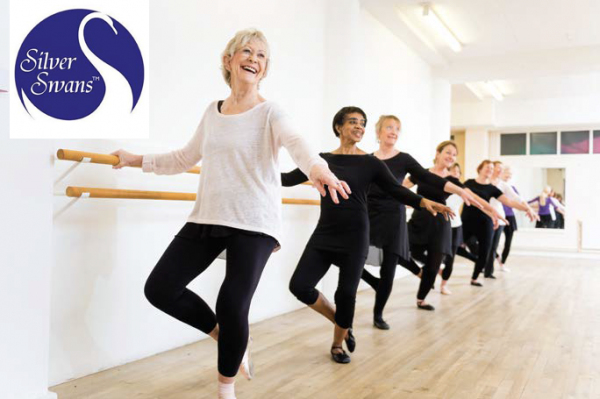 Real Ballet for Over-55s
New Program by RAD backed by Caroline O'Conner
"There is nothing that compares to the joy you feel when you hear music and you begin to dance." – Caroline O'Connor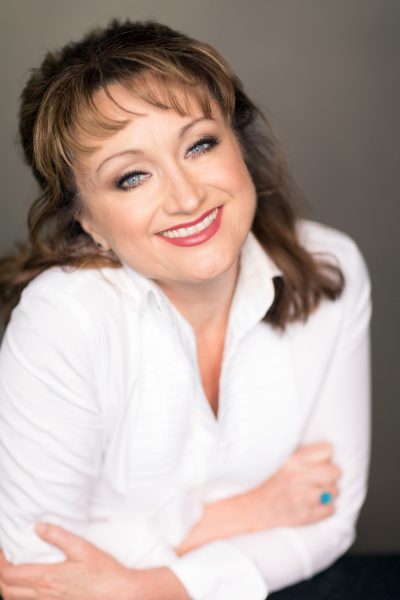 The Royal Academy of Dance (RAD) have launched its Silver Swans programme featuring branded ballet classes created specifically for the over-55s and taught exclusively by Silver Swans Licensees. Specially designed for mature dancers, classes help improve mobility, posture, coordination and energy levels and, most importantly, impart the sense of wellbeing that dance brings.
Fresh from starring in The Boy From Oz in Melbourne, international star of the stage and screen Caroline O'Connor, has been named as the RAD's Ambassador for the project. Having studied the RAD syllabus to Advanced 2 level herself Caroline says:
"I have been a dancer all my life and see no reason why I shouldn't keep enjoying dance for many years to come! That is why I am so delighted and honored to be the Ambassador for the Silver Swans here in Australia. The Royal Academy of Dance is a wonderful organisation encouraging people to continue dancing whatever age you may be. Dance is a beautiful form of human expression and a wonderful way to maintain a social connection. In my opinion, there is nothing that compares to the joy you feel when you hear music and you begin to dance."
Silver Swans classes are delivered by qualified dance teachers who have trained to safely adapt ballet techniques for older adults. The training focuses on how to deliver a high quality ballet class for learners aged 55 and over, equipping teachers to recognise and respond to the different needs of participants of a broad age range.
The RAD developed Silver Swans in response to a growing demand for ballet classes for older learners. Sessions are based upon research into dance practice for older participants from the Academy's own Dance for Lifelong Wellbeing project. This research identified psychological benefits, such as perceived improvements in quality of life, and physiological advantages, including improved balance in older learners who danced.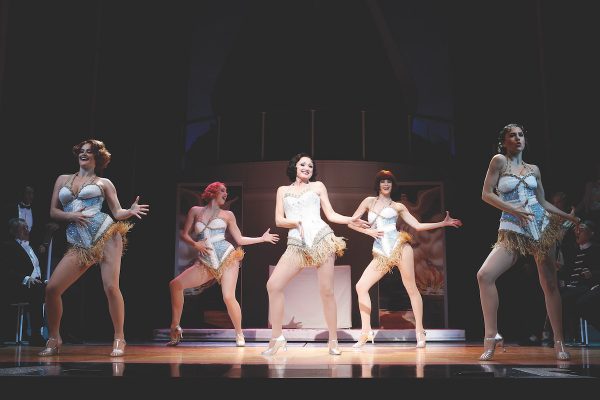 Michelle Groves, Director of Education and Training at the Royal Academy of Dance, said: "Whatever one's age or experience, dance can bring people together in ways which are as diverse as they are unique. Dance can unlock individual potential and abilities and, as our research shows, improve physical and mental well-being. Silver Swans classes are delivered by qualified ballet teachers who understand older learner needs to ensure a rich and fulfilling experience for all."
Silver Swans classes are now available across Australia as of the 1st September with teachers in almost every state so far and more being trained from early 2019. With an RAD presence in 85 countries you can in fact find Silver Swans classes worldwide as the Academy rolls out the programme globally through its members. Potential Swans should look for the Silver Swans Licensee logo to be sure that their teachers are official license holders from the Royal Academy of Dance.
BIO | Caroline O'Connor aka "The Queen"
Caroline began her professional career after studying at the esteemed Royal Ballet School in London. She went on to perform extensively throughout the UK and Europe, most notably making her West End leading lady debut in 1995 as Mabel Normand in Jerry Herman's Mack and Mabel, earning her first Laurence Olivier Award nomination for Best Actress in a Musical. Caroline came to world attention in 2001 as tango dancing 'Nini Legs in the Air' in Baz Luhrmann's Academy Award winning film Moulin Rouge. In 2002, Caroline made her Broadway debut as Velma Kelly in Chicago at the Shubert Theatre. Back in the UK, Caroline has starred in The Rink, Gypsy, Assassins and in the English National Opera's production of On the Town in the West End and Paris. She also had the honour of headlining both the BBC Proms' Hooray for Hollywood concert, and Stephen Sondheim's 80th birthday celebration at the Royal Albert Hall. Stepping into 2011 Paris production of Sweeney Todd with less than a month's rehearsal, Stephen Sondheim declared Caroline the best 'Mrs. Lovett' he had ever heard…
The one-woman play Bombshells, written for Caroline by award-winning playwright Joanna Murray-Smith, played seasons in Melbourne, Sydney, Adelaide and Toronto, before touring to sell-out performances at the Edinburgh Festival, where Caroline won the coveted Fringe First Award. It also played at the Arts Centre in the West End, where Caroline received her second Laurence Olivier Award nomination for Best Actress in a Play. In a role she seemed destined to play, Caroline was cast as Ethel Merman in the Cole Porter biopic De-Lovely (2004), and starred in the Australian film Surviving Georgia. Caroline has recorded four solo CDs and appeared on numerous cast recordings and television variety programs. She has delighted audiences worldwide with her solo concerts and cabarets.