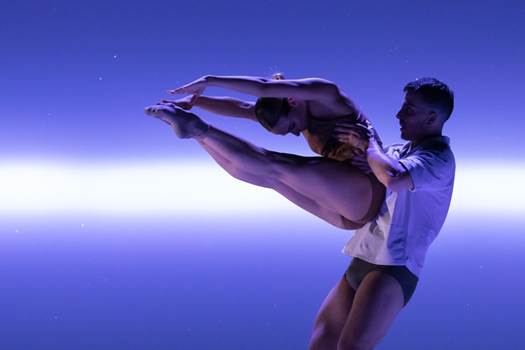 Impermanence, ab [intra] and Forever & Ever
Sydney Dance Company
Sydney Dance Company makes a momentous return to the international stage this September and October, with the international premieres of Rafael Bonachela's acclaimed Impermanence and Antony Hamilton's Helpmann Award-winning Forever & Ever, alongside the return of Bonachela's beloved ab [intra].
"Make no mistake, this is a serious contemporary dance company with highly trained, versatile dancers that deserves a place on the world stage. Do not miss the chance to see this accomplished company that will no doubt take the world by storm." – The Wonderful World of Dance
In September and October, Sydney Dance Company will tour to four locations across Europe:
ab [intra] – Fonderie Limone – Sala Granda, Torino Danza Festival: 14 – 16 September
ab [intra] – Teatros del Canal, Madrid: 20 – 22 September
Impermanence – Teatros del Canal, Madrid: 23 – 24 September
Impermanence / Forever & Ever – Theatre Bonn, Bonn: 17 – 18 October
Impermanence / Forever & Ever – Amare, The Hague: 20 – 21 October
In September, Bonachela's celebrated ab [intra] returns to the global stage to open Italy's Torinodanza Festival in Turin. Exploring our primal instincts and impulses, ab [intra] is a commanding journey through the intensity of human existence.
Audiences at Teatros del Canal, Madrid, will be treated to a season of ab [intra] followed by the international premiere of Bonachela's Impermanence. A landmark collaboration with the Australian String Quartet first performed in 2021, Impermanence is a visceral exploration of the juxtaposition of beauty and devastation.
In October, a double bill of Impermanence / Forever & Ever will show at Theatre Bonn in Germany before touring to Amare in The Netherlands. With Hamilton's Forever & Ever exploring order, chaos and popular culture to hypnotic effect, this thrilling pairing reveals the immense breadth of contemporary dance.
"★★★★ ab [intra] has to be seen to be believed" Sydney Morning Herald
"Impermanence needs to be seen and heard more than once." The Australian
"★★★★ Hamilton's super-precise, high-definition choreography captures the cool of pop-culture along with its blank-faced conformity." Limelight on Forever & Ever
In early 2024, Sydney Dance Company tour to Europe, the UK and USA across March and April.
Sydney Dance Company's Artistic Director Rafael Bonachela said, "We are thrilled to bring such a diverse program of works to audiences across Europe. With my Impermanence and Antony Hamilton's uber cool Forever & Ever touring internationally for first time, I am so excited to share work by Australian artists and creatives to the world stage – brought to life by our magnificent ensemble."