To Win a Double Pass to 'Rotunda' Answer the Question at the End of this Article.
1915 Gallipoli + Brass Band + Contemporary Dance = "ROTUNDA"
The New Zealand Dance Company's Rotunda is a unique production that features a powerful collision of a 24-piece live brass band with the raw beauty of contemporary dance to honour the Gallipoli landings in 1915. This expressive and emotive work is showing at Riverside Theatre from 13 to 16 May.
Rotunda is created by The New Zealand Dance Company Artistic Director, Shona McCullagh, in collaboration with a cast of eight dancers, musician Chris O'Connor, musical director Don McGlashan, and composer Marc Taddei. The production brings to life the world of the band rotunda, an iconic symbol of early 20th Century community where memories of loss and love are rekindled in a haunting snapshot of the joint history of Australia and New Zealand.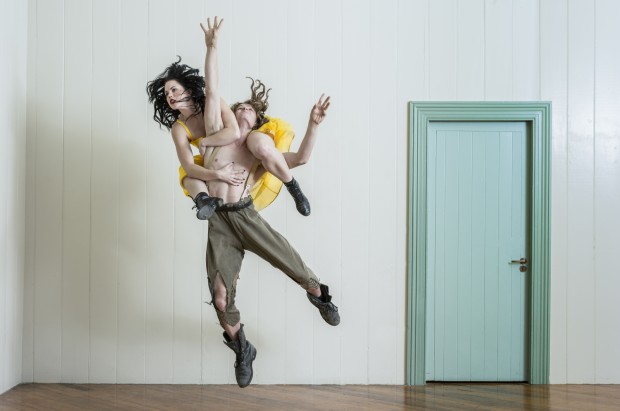 The innovative and unmistakably New Zealand choreography combines an earthy, free-flowing mix of styles and highly physical contemporary dance. It also integrates shadow play, mace twirling, a fusion of Maori tradition, and a local 24-piece marching band from the City of Holroyd Brass Band. This rhythmic and expressive dancing is supported by a range of heartfelt hymns and stunning new brass works. The result is a haunting, jaunt and deeply felt score.
The production draws from the extraordinary courage and indomitable spirit of Australian and New Zealand Army Corps (ANZAC) men and the women who set about running the country with aching hearts and dread that their men might not return.
Presented by arrangement with Arts Projects Australia with support from Creative New Zealand's Touring Australia Initiative, this extraordinary performance will celebrate and commemorate the ANZAC spirit and the themes of courage, loss, kinship and a desire for peace.
Dates: Wed 13 to Fri 15 May at 8pm; Sat 16 May at 2pm & 8pm
Tickets: Adult $57 / Conc $52 / 30 and Under $43 / School Students $35
Venue: Riverside Theatres – Corner of Church and Market Streets, Parramatta
WIN TICKETS!
DanceLife have 2 x double passes to see "Rotunda" on opening night
Wednesday 13th May, 8pm
Riverside Theatre, Parramatta
Simply email your answer to the following question to win@dancelife.com.au with the subject line 'Rotunda Ticket Comp'. Entries to be in by Monday 4th May. Dont forget to include your name and contact details.
QUESTION: What does 'ANZAC' stand for, and in which year did the landings in Gallipoli take place?
Good luck!
Article by Heather Clements