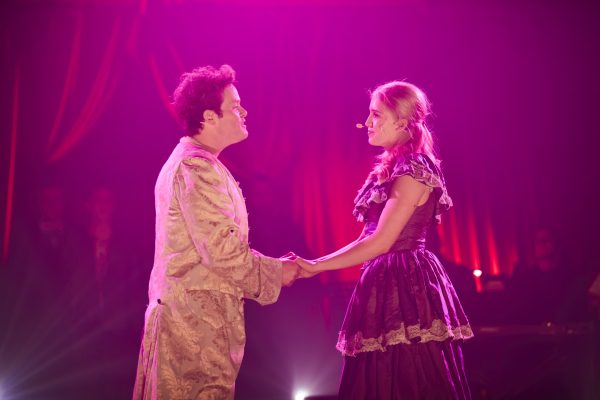 The Marvellous Elephant Man
Step Right Up There's a New Marvellous Man in Town
Reviewed by Karina Lawrence
In conjunction with the Sydney Film Festival, held at the the iconic Sydney Spiegeltent, in the Spiegeltent Festival Gardens from September 1st to October 1st, The Marvellous Elephant Man has arrived in Sydney.
The venue at Sydney's Entertainment Quarter is certainly unique and sets the perfect scene, with the option to enjoy some food and drinks before the show in a carnival style atmosphere.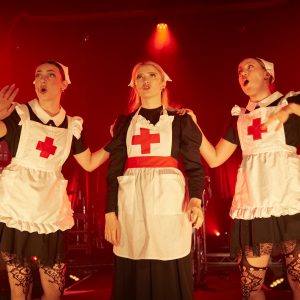 Stepping inside the performance space was like being at a circus in the Vaudeville era. It was truly awesome.
Produced and Co Directed by Chris Mitchell, along side Guy Masterson the talent and dedication behind this passionate and possibly frowned upon creation is obvious. It's definitely delivered from the heart, raising awareness and depicting certain hair raising themes while pushing boundaries on some thought provoking subjects..
Right from the start the music was captivating and really connected into your soul. Featuring a live band with exceptional musicians including Scott Page, Travis New, Andy Horvath as well as the Composers and Writers behind this magical masterpiece, Sarah and Jayan Nandagopan.
Not to forget the multitalented Marc Lucchesi, playing the live saxophone, while in character whom is also a Co Writer and Composer, as well as playing multiple characters, including the charismatic Ringmaster, showcasing his exceptional talent, ability and commitment.
Marc Lucchesi is an immigrant to Australia who lives with disabilities
resulting from a car accident 15 years ago. He lives with chronic pain. Certainly inspiring as you would never even be aware during his truly exceptional performance.
Like many creatives the creators chose to deal with their profound personal
trauma by writing jokes and songs. The Marvellous Elephant Man the Musical, is the result.
The Marvellous Elephant Man the Musical is set in Victorian times, and consequently contains themes and language that are rightly condemned in the world of today. So it may not appeal to everyone, that is for sure.
Society has come a long way since the 1800s, but unfortunately, bigotry and
discrimination remain a daily reality for many Australians.
The Marvellous Elephant Man the Musical does not flinch away from these historical and present truths, but instead confronts them directly.
The show's costumes and vocabulary may be 19th century, but the themes
continue to be relevant in the 21st century.
On the surface, the show tells the story of a marginalised man who overcomes the literal and metaphorical shackles of oppression but in constructing a narrative that empowered John Merrick, played by Ben Clark, the writers also reclaimed their own.
This appealing and truly loveable character is both infectious and compassionate. What a voice Ben has. An awesome range with tonal emotion that truly pierces your heart!
In fact the cast were so committed delivering their theatrical animations and embraced their characters with conviction, showcasing their fantastic talents.
Annelise Hall who plays Nurse Hope is Devine with a majestic appeal while Kanen Breen is engaging yet scatty as he embarks on the crazed style characteristics of Dr Frederick Treves.
The Lighting Design by Matthew Marshall was majestic and engaging. Just beautifully depicted in creating a fantasy style, magical performance.
With Sound Design by Wayne Pashley certainly enhancing the atmosphere to this indoor/outdoor feeling sense venue, at times the mics were distracting , yet the intension and vast talent with all involved was certainly a stand out!
The Ensemble and featured cast members were talented, interactive and engaging and at times you really felt like you were in amongst the performance with characters entering all around you.
The staging, sets and props by Roberto Surace and Claudio Mantuano was simplistic yet cleverly thought out, with great attention to detail, as was the Choreography by Eden Read. It was clean and crisp, executing well thought out movements that depicted the steamy and at times vulgar themes.
The Costuming by Francoise Mitchell Bulot and Wardrobe Supervisor Phoebe Clark was magically executed, making you feel like we were back in the Victorian Era.
I'm not sure it will be everyones cup of tea. An obvious mixture of reactions with some audience members clearly enjoying the twisted humour and being thoroughly entertained, it was obvious others were not too impressed.
So really a personal opinion to experience, individually. Yet you cannot deny that testing the boundaries and appreciating the freedom Art allows you to explore and offer, is certainly served up with this production.