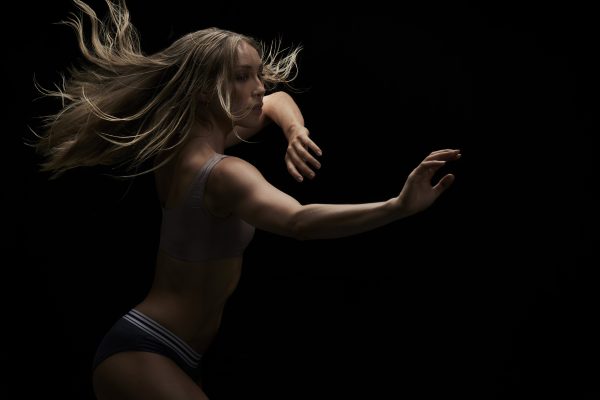 Somos – Sydney Dance Company
An Experience Not to be MISSED!
Reviewed by Karina Lawrence
Somos, a world premiere by Rafael Bonachela. Meaning "we are" in Spanish, this new work will feature a cascade of intimate solos, duets and trios with a distinct Spanish flavour….
Now the set up of this performance is next level!!!
It is intimate, up close and personable….you feel like you are not only submerged into the art, you feel like you are part of it.
Showing at the Sydney Dance Company's very own venue, Neilson Studio from November 1st – 18th, you will be treated to a stunning experience.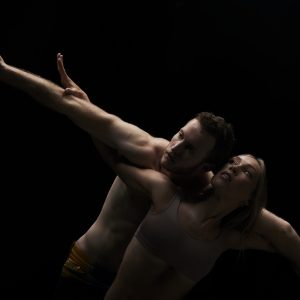 The moment you enter the studio on the harbour at Walsh Bay, the anticipation and excitement is felt. The studio is beautifully presented. A simple yet effective staging set up in the round is presented with dynamic lighting and subtle yet classic and classy staging. Indeed a credit both Staging Designer Kelsey Lee and Lighting Designer Damien Cooper.
The lighting sculpts the bodies of these magnificent athletes enhancing the textures of the elegant and effective Costume Designs again by the clearly talented Kelsey Lee.
The scene is set with the elegance of a red sheer curtain as you take your seat, being able to experience the exceptional talent from any angle. Some dancers are visible with a focussed energy that demands you to take notice.
The music is hauntingly powerful, playful and captivates you right from the opening sequence. Featuring twelve songs from five exceptional Hispanic Artists, intervening the passion and inspiration from Bonachela's homeland.
Keeping to the theme of the intimate experience, the music is also available on Spotify as a playlist from the Sydney Dance Company's account for audiences to enjoy at any time.
Yet another well thought out option to entice and share the gift of creativity and the arts with audiences.
The music is superbly mixed and edited by Nick Wales, where there are moments of the 'hum' from the very streets of Madrid.
The sheer curtain rises after the opening featured performance and we are treated to the combinations of viewing these amazing dancers in an assortment of solo's, duos, trios and cleverly formulated groups that captivate you throughout this passionate and beautifully executed performance.
The Choreography is truly remarkable! It certainly feels like one of Bonachela's best work. Created with the dancers during their European Tour in both Madrid and here in Sydney, the movements are exceptional and beautifully executed from these truly talented artists. They emerge their whole body and soul into this magnificent work.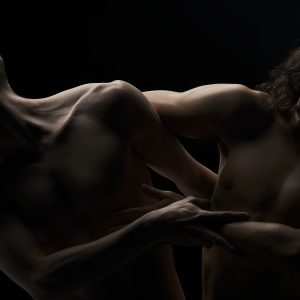 The precession and powerful beauty executed from these dancers is phenomenal. The 50min performance is truly flawless from start to finish. The skills from these dancers are breathtaking! The art in making it look easy leaves you in pure admiration and gratitude to witness.
Cast members for this performance are the incredible talents from Lucy Angel, Naiara Dematos, Dean Elliot, Riley Fitzgerald, Liam Green, Madeline Harms, Luke Hayward, Morgan Hurrell, Sophie Jones, Connor McMahon, Jesse Scales, Emily Seymour, Coco Wood and Chloe Young.
The dancers are right before your eyes, you can see & hear their every breaths, every muscle movement, every emotion. It's as you almost feel like you are right there on the stage with them. Yet the lightness and uplifting efforts of strength and power are complimented with the delicate fluidity and focussed intension behind each piece. The artistry of lines and angels and intertwined partnering just brilliantly executed!
The audience and dancers are exposed, feeling vulnerable with each other. It's truly engaging, passionate, powerful and beautiful to share.
These dancers, this work is world class and will leave you inspired and in total awe of what the human body can achieve. The dedication from all involved is certainly noted and appreciated as you are definitely left just wanting more.
What an experience to be part of!
The humbleness shown from all involved as we are treated to mix and mingle and hear more of the development behind this superb work continues to add value to this special experience.
Elevate your evening with BAR BOCA, a pop-up tapas bar at Sydney Dance Company serving up the ultimate Spanish experience during our Somos season!
Definitely an experience NOT to be MISSED!
Book NOW before listed tickets run out for this season!