Sleeping Beauty – A Knight Avenger's Tale
State Theatre, Sydney, Friday July 13
Review by Yvette Gulder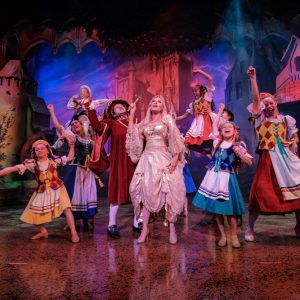 WOW! What a truly brilliant production. From the moment the magical Sleeping Beauty Pantomime started it had the whole audience captivated by its enchanted aura. From the spectacular sets, dazzling costumes, characteristic special effects, and lighting all the way to the sound, it draws you in from start to finish into the panto-spin on this classic fairy tale.
The gorgeous Princess Aurora played by Embla Bishop, who by a single prick to the finger is put into a slumber for 100 years, doomed by a fate that only true love's kiss can break the spell. Daniel Milne as noble Prince Valiant along with Embla's performance of the sweet Princess both truly captured the audience's hearts.
The flawless Rhonda Burchmore was in every way beyond incredible as the bold yet fabulous evil Carabosse. The highlight had her flying high above the audience singing Cher's 'If I Could Turn Back Time' that had everyone in awe of her talent and brilliant voice, in between all the humour delivered by the production.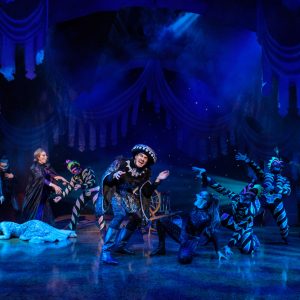 Kev Orkian as Silly Billy had the whole audience including myself laughing the entire duration of the show to the point I had tears running down my face, he was beyond hilarious and a pure talent.
Each and every role was cast perfectly as they all embodied their characters incredibly, producing first class family entertainment all round that had me wishing it never ended. Juliette Verne's stellar choreography of the entire production including the stand out ensemble and junior ensemble was so brilliant and creative, capturing the essence of the fairy tale superbly.
From the beginning to the end, the level of constant engagement with the audience was evident by them erupting with endless laughter, screams and cheers. Bonnie Lythgoe – you are a genius in your ability to produce such an entertaining stage production year after year. Five years on since she introduced Australian audiences to the very British tradition of cheeky family pantos, each and every one of Bonnie Lythgoe's productions is beyond outstanding which is a true reflection of the professionalism, dedication and passion behind every production.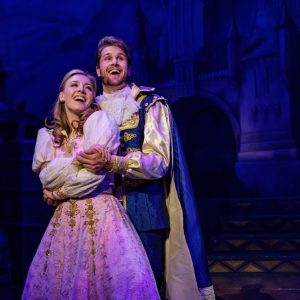 This show is a must for the whole family and ages 3 to 103. Be sure to get in quick for the next Bonnie Lythgoe pantomime production.