Limitless Dance Company | SE7EN
Friday 12th May, NIDA Playhouse Theatre
I had the pleasure of attending the debut of Limitless Dance Company's second season production – SE7EN – at NIDA's Drama Theatre. What I got was a 90 minute onslaught of exquisitely detailed and frenetic contemporary dance, that challenged my every fibre while at the same time leaving me in breathless awe.
There is no doubt that contemporary dance can be a difficult pill to swallow at times. It can be exhilarating, confronting, challenging, humorous, tender, contemplative and aggressive … all at the same time! It can divide audiences. And there is certainly no doubt that Limitless elicits many reactions to these emotions in their risk-taking production of SE7EN.
Choreographed by company founder and artistic director Mitchell Turnbull, SE7EN sees an ensemble of ten talented young dancers relentlessly deliver a mind-blowing amount of detailed choreography over 90 minutes where each dancer contributes to the overall narrative as well as gets a chance to take the spotlight.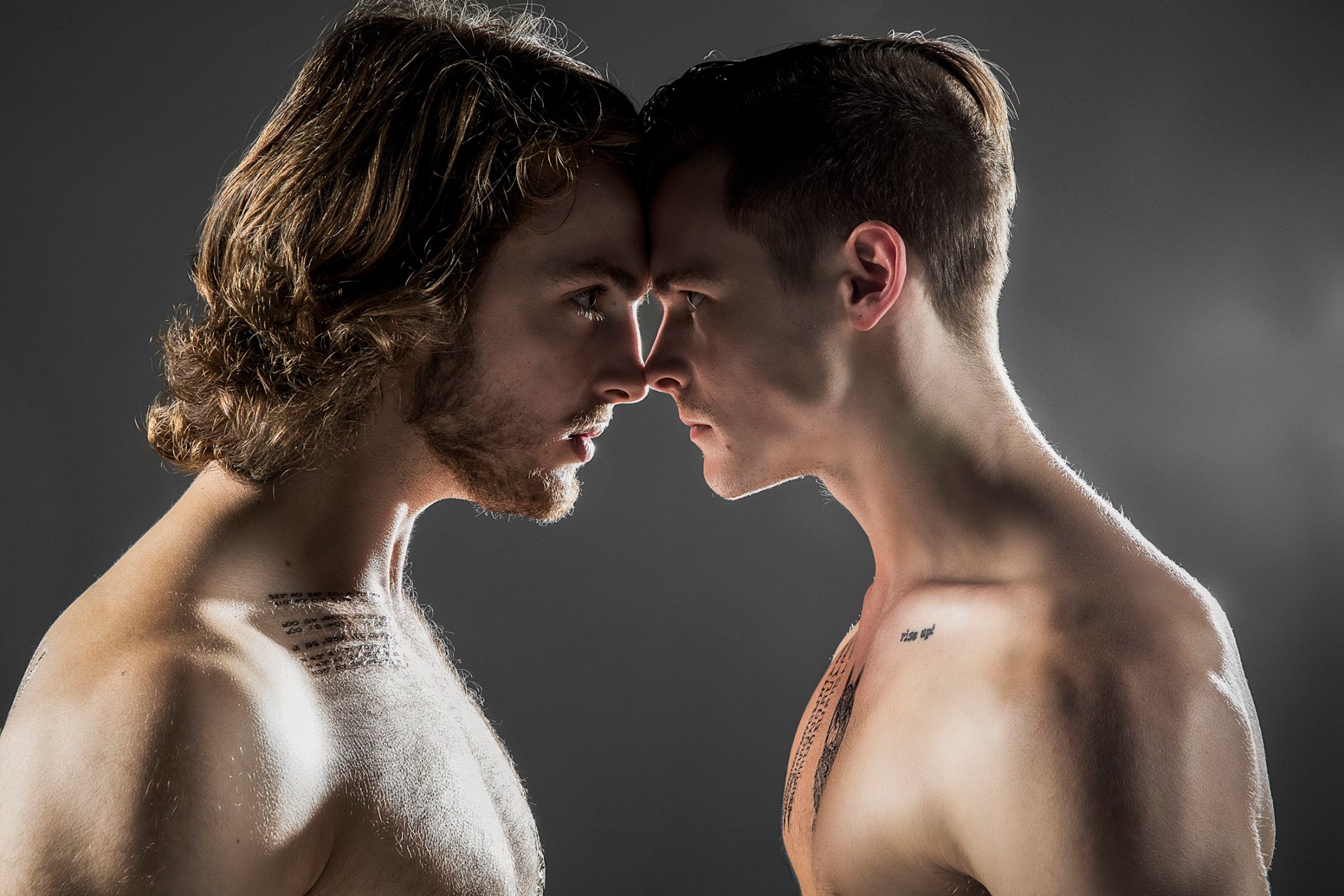 SE7EN, according to the promotional blurb, is about the internal struggle of each individual as they try to be 'good' in this complicated world as they battle with the biblically-mythical seven deadly sins of envy, greed, lust, gluttony, sloth, wrath and pride. To depict this duality of human struggle, much of SE7EN is presented in duets and each side of the battle is told as the show unfolds.
The style of this show is immediately made obvious as a syncopated rhythm of patterns, repetitive movements and shapes that match the clockwork soundscape. In common contemporary style, SE7EN sets the physical movement against an industrial, chaotic and often uncomfortable soundscape. This highlights the intention of the movement and the audiences attention. However, the problem with this is that it becomes incredibly tedious after a while, leaving the audience begging for relief from a change in music style.  In fact, it took 50 minutes before any of the pieces in SE7EN were set to tonal music.
Personally, I think this show would appeal more to a general audience if there had been more variety of sound choices and choreographic style. Having said this, the cast delivered the prescribed work well.
There was lovely variation in the canon movements, repetition of patterns and style and a focus on the various cast members at specific times. The duets performed throughout beautifully depicted the internal struggle between right and wrong (good and evil), set against the presumed pressure of society as represented by the rest of the ensemble.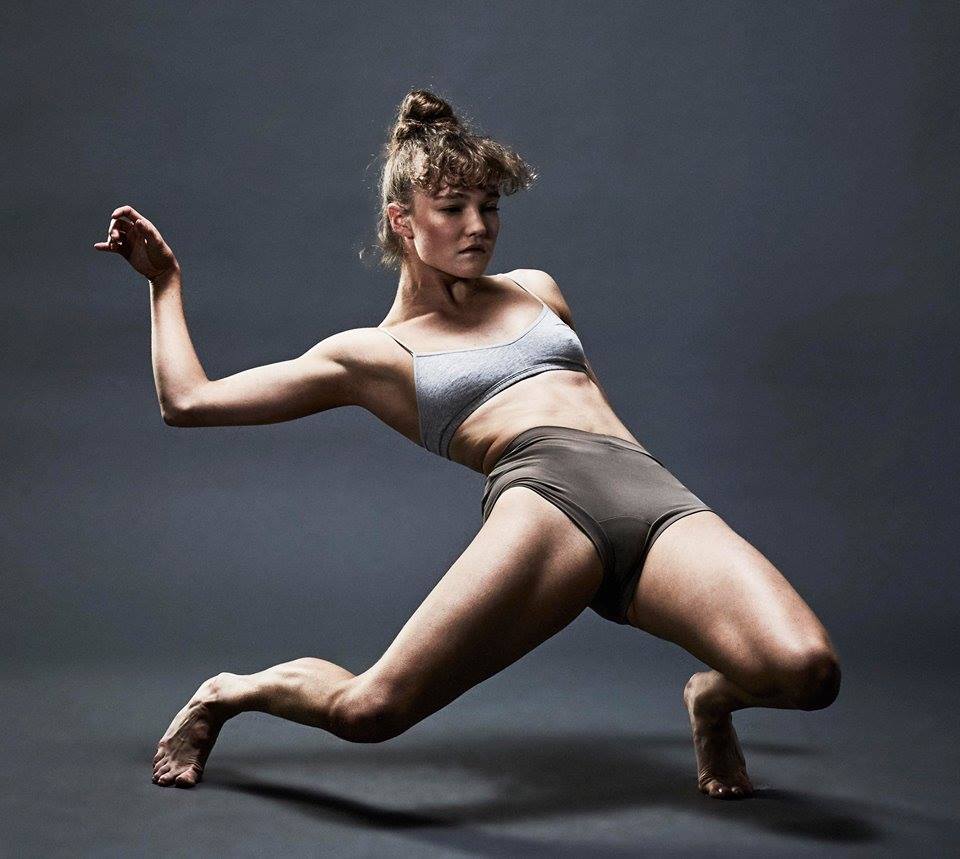 The individual solo performances were a highlight throughout as they allowed the dancers to show their personalities and style and they were seriously captivating to watch. Clearly the entire cast are beautifully well-trained dancers, but the standouts for me were Alex Warren and Allie Graham. Warren has true 'star' stage presence and his weightlessness and perfectly fluid execution shone. Graham, although not the most obviously technical dancer, was weirdly hypnotic to watch. I could not take my eyes from either of these dancers!
Turnbull has taken a creative risk with this show and it is brilliant to see young original Australian dance in action and on stage. The mechanical puppetry actions were a lovely highlight of the choreography, set against a clockwork sound, but I have to admit that I did not understand the segment in the middle that had hysterical laughing and a slapstick ballet routine. Was this an attempt at comedic relief?
The simple costuming and lighting were effective for this story, yet not too minimalist. And the intimate setting of the Playhouse Theatre was perfect for the show.
SE7EN may not be to everyone's liking (which it wont be!), but we as an audience have forgotten that dance and live performance is meant to challenge the audience and make us feel and think. And SE7EN certainly achieves this. 
If you're passionate about the future of Australian dance, in all and any forms, you need to get out and support companies like Limitless. Overall, SE7EN was a courageously creative production that shows great potential of Turnbull and his company, but it could have done with more variety to keep the audience thoroughly engaged. 
The dancers in SE7EN by Limitless Dance Company were: Isabel Estrella, Allie Graham, Jen Horvath, Olivia Kingston, Kristie Pike, Rowan Rossi, Georgia Sekulla, Maddie Tratt, Alex Warren and Raegan Williams.
Read more about these incredible young dancers here.