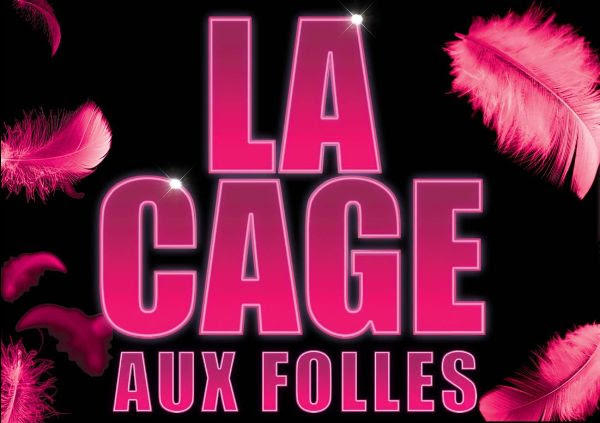 La Cage aux Folles
The show is Big, Brassy and Perfectly Camp with a Capital C
Reviewed by Karina Lawrence
Presented at the stunning and iconic State Theatre, La Cage aux Folles premiered for their Opening Night and what an atmosphere it was.
The foyer was buzzing with a full house of theatre goers, showcasing such a variety of ages for this renowned and classic Broadway Musical.
With music and lyrics by the incredible Jerry Herman the original Broadway Show was Directed by Arthur Laurents and is bought to life for this brief Sydney season by Producer David M Hawkins. Directed by Riley Spadaro, the show certainly is big, brassy and perfectly Camp with a capital C.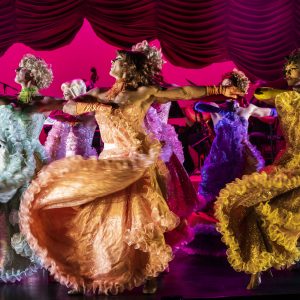 You can't help but appreciate the content and struggles within comparison this story raises and addresses, so beautifully.
Starring renowned Broadway legend Michael Cormick as Georges, the show is lead right from the start with he's bedazzle and engaging energy. His voice is one of the best in the country and this performance certainly doesn't disappoint.
Cormick embodies this role with such impactive precision from start to finish as he captures the audiences attention, taking you on a journey of fantasy, joy and the alternate issues addressed. That he's life with a son who's getting married and the colourful characters and personalities of the theatre world, balance with society's judgement with LGBT, that sadly are still so apparent even today after all this time.
Paul Capsis who plays the role of Albin with such dynamic brilliance of strength and vulnerability in a unique and impactful way.
He brings a sense of joy and playfulness along with touching emotions that affect you down to your core.
We are treated with Peter Phelps and Zoe Ventoura who play husband and wife as Edouard and Marie Dindon. It is a joy to watch their energy ignite the stage and spark their characters adventures in this multi layered storyline.
Anthony Brandon Wong nails he's role of Jacob, bringing humour and sassy energy to the stage along with Noah Williams who plays Jean-Michel and he's fiancé Anne Dinson, played by the beautifully presented Chloe Malek. Both exuding grace and talent along with a magic charisma and innocence.
The cast is magical and embrace their authentic characters and roles in fine form throughout the show.
The choreography is executed brilliantly! It's fresh and vibrant yet incorporates the original style and era perfectly. Veronica Beattie George has certainly excelled with her creative talents, enhancing the dancers and bringing to life a variety of routines and integrated staging as we are transition in the magic that is La Cage aux Folles.
The costuming is vibrant and impressive! Full of colour and marvellous boutique style  extravagant gowns and feathers in the true Parisian style. Associate Costume Designer Jozef Koda has worked perfectly with Drew-Elizabeth Johnstone who is the wig and make up designer for the show.
The music is sharp and flowing and precise under the direction of Musical Consultant Michale Teach AM. The iconic show tunes explode from the small group of talented musicians, directed by Craig Renshaw and you can't help but feeling your toes tapping along to these all time favourite tunes.
The sets, lights and overall production of this award winning show is beautifully executed and a visual treat to your eyes, particularly blending in with the authentic surrounds of this enchanted theatre.
You will certainly have your eyes opened as you enter the risqué and entertaining world of the La Cage aux Folles. The dancers, characters and whole production captivates you, while bewitching your mind, raising awareness and reminding you that the best times truly are NOW!!!
What an absolute gift it was to share this journey and witness back to the stage, the first show of it's kind to touch on significant content with homosexuality bringing with it awareness and a message of acceptance and understanding along with a perfect theme of being exactly who you are!