Simply Very Cool Choreography
Brady Kitchingham's New company THE BLACKGUARD's debut
Passion May Yet Be Fatal
debuted with just 3 shows in September and signalled the arrival of Brady Kitchingham as a new force in pushing choreography and story-telling by creating an apparent new dance genre!
Every once in awhile an artist comes to trust their inner voice so bravely that they create some truly groundbreaking and sensationally original work. Enter Brady Kitchingham and THE BLACKGUARD with Passion May Yet Be Fatal.
With a cast of just six new age dancers, Brady Kitchingham has completely and successfully stepped out of the mainstream dance 'box'. The show is set to punk rock music, which is the first of many elements challenging convention. Kitchingham's work is as innovative and non-traditional in dance today as Baz Luhrmann's Romeo & Juliet was to film nearly two decades ago. Quirky, impassioned and simply very cool choreography delivers an autobiographical tale of Brady's personal journey in life, love and awakening.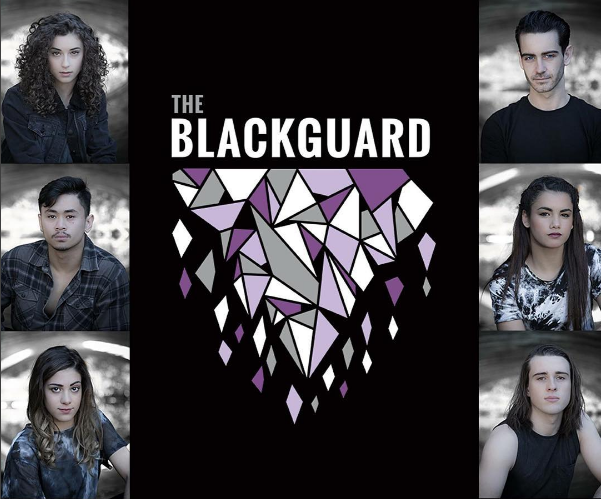 The cast of Passion May Yet Be Fatal are Jordan Grant, Felicia Stav, Jervis Livelo, Georgia Anderson, Maria Costa and Brady himself. Each artist plays a character in this story about "searching for who you really are" via dance and physical theatre amidst krump, hip hop and the energy of mosh-pitting!
Despite having trained extensively in all genres, Brady has blown the choreographic toolbox wide open with each piece for this show, blending elements from multiple dance repertoires with an overriding flavour of street dance techniques, complex athleticism and dramatic storytelling. The end result is an exciting and powerful dance tale delivered with slick professionalism by the dancers.
For over a decade Brady held a secret desire to create a show based on dance to punk rock music but after sharing his vision with a colleague he became convinced that it was 'too weird' and shelved his concepts with shattered confidence. Fast forward to 2014 and Kitch's experience and world wisdom nudged him to set the game in motion, realising that every great idea has to have 'somebody' to put in motion … It became apparent that 'somebody' was him.
Tears, sweat and some blood later THE BLACKGUARD was born, rehearsals scheduled, and the realisation was made that Brady would not only choreograph but also produce and perform the lead role in his masterpiece. It's never easy being the 'creative' AND sole motivation behind any venture but it's people with guts and incredible passion like Brady Kitchingham who light the way for others to create for our next generation of incredible dancers … One show at a time.
We had an opportunity to chat to Brady and the cast after the high-octane performance.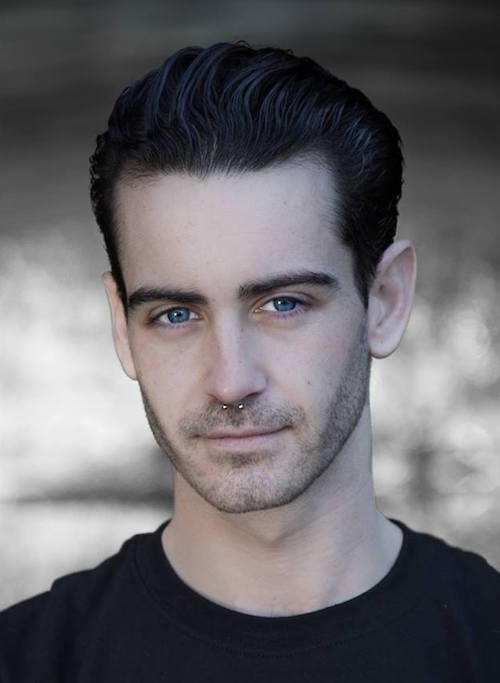 Q: How would you describe your style?
Hard core! A weird mix. I was influenced by acting first, then dancing and then and in my later teenage years I really got into punk rock and heavy metal and was drawn to the mosh pit style antics around that genre of music. I realised I had seen more honest dance moments from these punk rock kids, in the thick of the mosh pit and thrashing music, who have never trained a day of dance in their lives, than I had ever seen in the studio. And I told me cast this.  So I've taken influences from that and combined it with dancing to try to create a style that was as athletic and raw. Krump also influenced me a lot.
When it came to creating the show I had to just remind myself to throw away the rules all the time and stop questioning if it was weird and say to yes to all my ideas.
Q: To rest of cast – how difficult was it to work with Brady's unique style?
Maria: The majority of us are studio trained dancers so we're comfortable with typical lyrical and contemporary styles – it sits in our bodies – but coming into this we had to learn to let our bodies go places where it didn't want to. It was an extremely long process and took a long time to sink in. It's both free and intricate at the same time with the genre of music.
Jordan: A lot of Brady's stuff doesn't come from the dance but what is behind the dance – and the moment you realise that and focus on it the dancing sits better. Because this style is not our forte we've really had to focus on that side of it and that's what got us through it.
Q: How did the show evolve?
In this industry you are always surrounded by other dancers' and teachers' choreography – like at competitions, Broadway shows, contemporary shows etc – and after a while I thought there is something I see in the 'real' world that I don't see on stage. So, I questioned why can't I bring 'that' into dancing as I didn't see anyone else doing it. I kept saying to myself and others 'when is someone going to do that?' Eventually, I answered – 'Oh I am going to do it!' And it was a scary step.
I was very specific from the start about what I wanted and I knew the reasoning for everything that was happening up onstage … there's not one thing that happens on stage without a reason behind it. That's how I work. But I'm not going to break it down for you because everyone will take away their own ideas from the show and that's how I want it to be.
There's a saying – 'Create from what you know.'  And what I know is me and my search for style and meaning.
Q: What's next for you and The Blackguard?
I want to grow the awareness of the company and keep creating shows and jobs for dancers. I want to create a dance company that will survive and has a following. Having a company motivates me to keep creating and developing my choreography.  And hopefully one day people who love punk rock will come to a dance show firstly for the music and be surprised to see dance put to it!
Q: In this show you are the producer, choreographer and lead dancer … how difficult was it to pull all three roles together?
The hardest thing I have ever done in my entire life! I was so close to cracking many times. I learned that the thing that you realise you were born to do can sometimes be the toughest.
Follow The Blackguard –