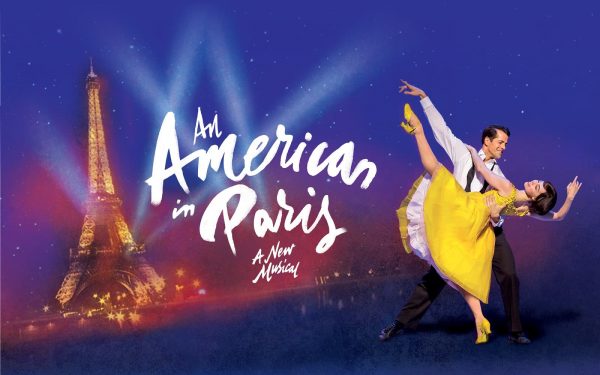 Spectacular in Every Way
The Australian Ballet
Reviewed by Yvette Guldur
Director-Choreographer Christopher Wheeldon's Tony Award-winning Broadway dance musical An American in Paris is spectacular in every way. I am in complete awe of this astounding production. Words can't truly articulate eloquently enough just how marvellous this first-class musical is. The impeccable eye to detail in every aspect of this production is exquisite from the excellent professional cast, brilliant sets, magnificent costumes, elaborate and flawlessly executed choreography, effective lighting, and live grand orchestra.
From the first moment, Jonathan Hickey demonstrates how perfectly cast he is for the role of Adam Hochberg. As an American Jewish man with a wounded leg and obvious heaviness to his character from the trauma he has endured, he sits alone, dwarfed and in the dark at his spot-lit piano. Hickey is an extraordinary musician with an incredible voice and acts as narrator throughout the show.
Adam and his piano are effortlessly whisked away in the first of many jaw-dropping digital set changes. Set in post-Nazi-occupied France, we are transported to a country laying in ruins, its citizens uncertain, hungry but alive. The horror of the Nazi flags digitally sweeps upward and is seamlessly replaced with a physical French flag together with a stage filled with the brilliantly costumed ensemble. Before you can catch your breathe, a sensational computer-generated horde of fighter jets flies high over l'Arc de Triomphe. This was the first of many extraordinary, lavish set and costume changes that designer Bob Crowley created throughout the show.
Reminiscent of the Golden Age of Hollywood, An American in Paris is a classic love story based on Vincente Minnelli's 1951 six Academy Award winning film starring Gene Kelly as former GI, Jerry Milligan. This lead role is played by the phenomenal Robbie Fairchild who is perfectly cast and showcases his extraordinary talent in all areas – acting, singing and mesmerising dance technique. Jerry, the young starry-eyed serviceman, now finds himself post-war in the city of Paris. He falls absolutely and completely in love with a delicate French ballerina Lise Dassin played by the truly breath-taking Leanne Cope.  The undeniable chemistry between Jerry and Lise is magical in every way. Cope is just as phenomenal as Fairchild. Her classical technique is flawless and with her euphonious voice and pitch perfect tone, she is a showstopper every time she graces the stage. Both Cope and Fairchild are outstanding actors taking their performance and storytelling to the highest level of sophistication. They truly bring the magic and enchantment of Paris to life.
The magnificent cast skilfully guide the audience journey through Paris-life in 1945 after the second world war is finally over. Sam Ward as Henri Baurel, transforms from a nervously awkward novice to a showstopping eccentric cabaret star in his crowd pleasing extravaganza 'Stairway to Paradise'. Ashleigh Rubenach as American heiress Milo Davenport, absolutely captivates with her powerful voice, amazing acting and charming dance. Anne Wood is outstanding, funny and brilliant in her portrayal of as Madame Baurel as is  David Whitney as Monsieur Baurel.
Bob Crowley's set design is absolutely stunning. Enhanced by projections by 59 Productions and lighting design by Natasha Katz's, each scene transforms effortlessly, leaving the audience often gasping at the sheer beauty, opulence and lavishness of the stage as it comes to life.
Featuring Christopher Austin's prodigious orchestrations, Rob Fisher has arranged the exquisite Gershwin's extensive catalogue to adapt cherished songs so effectively and they are performed by an outstanding live orchestra, enhancing the show immensely.
The entire team of choreographers lead by the incredible Christopher Wheeldon, did magnificently with all routines and dance sequences to really enhance the narrative, capture the era and showcase the incredible technique of the entire cast and ensemble.
I can honestly say that An American In Paris is one of the most magnificent and spectacular stagecraft shows I have ever had the privilege to witness. The full house erupted with a resounding and well-deserved standing-ovation which only underlines the impact this production is having on audiences everywhere! If you have missed seeing this in your hometown, it is very well worth booking a flight to the next tour destination and experiencing the magic this true masterpiece has to offer.