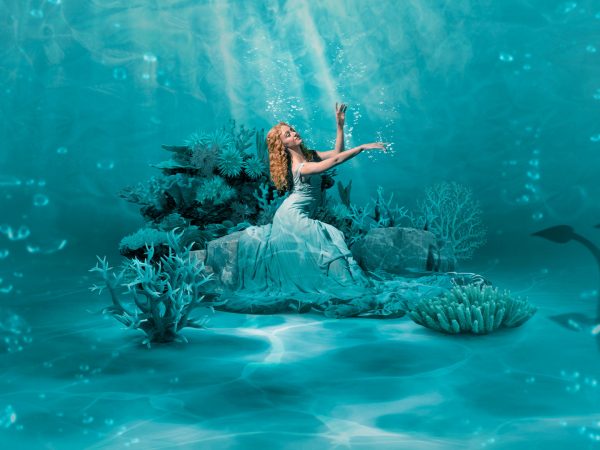 The Little Mermaid
Queensland Ballet
Four extra performances have been added to Queensland Ballet's season of The Little Mermaid, after tickets were snapped up months out from the show's opening.
Queensland Ballet invites children and families to delight in the magic of Hans Christian Anderson's classic tale The Little Mermaid these school holidays.
Beloved by generations, the iconic story will be brought to life for Queensland Ballet's upcoming My First Ballet Series by Queensland Ballet Academy Resident Choreographer Paul Boyd.
Queensland Ballet Artistic Director Li Cunxin AO is excited for families to experience this enchanting production. Family-friendly performances in ballet can be truly magical providing an opportunity for children to immerse themselves in a beloved tale and witness the power of storytelling through dance.
"The Little Mermaid is sure to captivate and enthral children of all ages. Our retelling of this classic story will ignite imaginations and delight audiences, especially the littlest lovers of ballet who are experiencing theatre for the first time," said Mr Li.
"Plus, it's an ideal school holiday activity that the whole family can enjoy."
Audiences will be transported to an underwater kingdom with beautiful choreography, sets and costumes.
The production features the beloved characters from the story including the mermaid princess Ariel; her kind-hearted and brave prince Eric; and of course, villainous sea witch, Ursula.
Set Designer Joshua McIntosh said it's been a joy to invent an underwater world for this production of The Little Mermaid.
"One of the challenges was creating many different places in the story with just a few set items on our stage, so an early idea was to ensure that we could use all facets of the set elements.  Rather than being flat, painted set items, they're three-dimensional sculptural items.  And part of our storytelling is their move to all over the stage – it helps us feel like we're swimming to different parts of the ocean as the Little Mermaid's adventure unfolds.
He said the colours and tones of the set items are important and help identify the story setting.
"Everything underwater is in blue tones…. So, in our hero's part of the ocean, we're seeing soft aqua-blue tones; in the witch's cave we're seeing darker, purple-blue tones.  Once we're on the surface and in the Prince's garden, we're seeing orange and golden hues – it heightens the contrast between his world and that of our Little Mermaid," he concluded.
For those wanting more, children can participate in a pre-performance workshop where they will learn about the characters, storytelling and ballet moves from The Little Mermaid.
"These workshops are the perfect addition to your The Little Mermaid experience," said Mr Li.
The extra show dates are;
Thursday 22 June 1:30pm
Tuesday 27 June 6:30pm
Thursday 29 June 11:30am
Saturday 1 July 6.30pm
Queensland Ballet presents The Little Mermaid from 22 June – 1 July at the Talbot Theatre, Thomas Dixon Centre. For more information and ticket prices, click here. For the pre-performance workshop, click here.